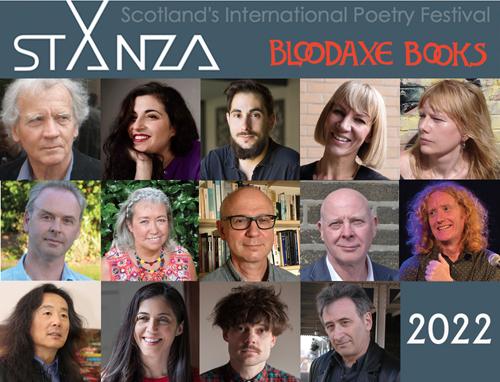 Bloodaxe poets at StAnza 2022

StAnza: Scotland's International Poetry Festival returns this year, 7-13 March, with a mixture of in-person events in St Andrews and live online events.
Fourteen Bloodaxe poets will be appearing at the festival:
Tickets for all events are on sale from mid-January.
See the full festival programme at the StAnza website.
[13 January 2022]