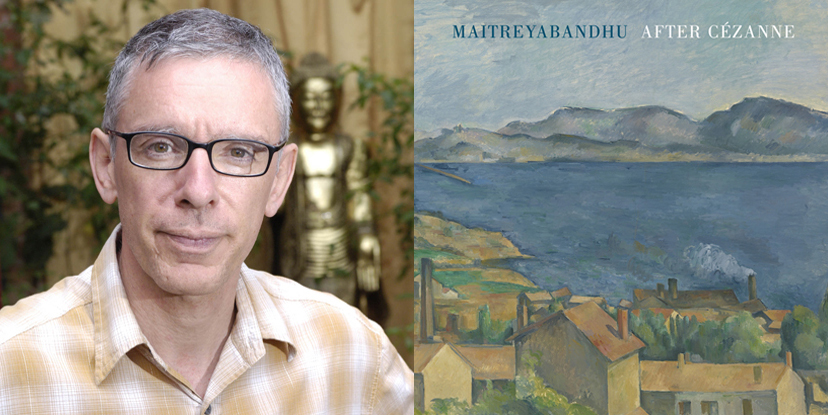 Maitreyabandhu Launch Reading
Buddhist poet Maitreyabandhu will be publishing his third Bloodaxe collection After Cézanne on 26 September 2019.
After Cézanne is a sequence of fifty-six poems exploring the life and work of the post-impressionist painter Paul Cézanne. Reimagining his friendships with Zola and Pissarro, his impact on Matisse and Picasso, as well as his posthumous reputation, Maitreyabandhu celebrates Cézanne's apples and card players in poems at once tender, urgent and amused. The book includes twenty-five colour reproductions and a preface by Christopher Lloyd (Surveyor of the Queen's Pictures, 1988-2005).

Thursday 5 September, 8pm – 10pm, Fire River Poets, Taunton, Somerset
The Creative Innovation Centre (CIC), Taunton
Guest Poet: Maitreyabandhu
Maitreyabandhu will be reading from his third Bloodaxe collection After Cézanne at a pre-publication event in Taunton.
£5 entry. Refreshments available.
Click here for more information.
Matt Bryden interviewed Maitreyabandhu for Fire River Poets. Click here to read.

[08 July 2019]