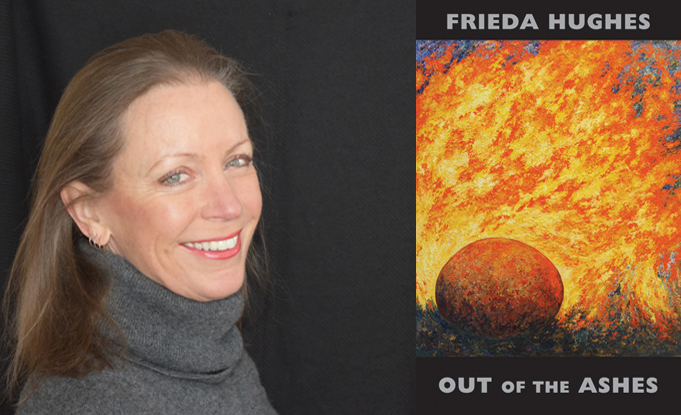 Frieda Hughes Readings
Poet and painter Frieda Hughes will be reading at the 24th FT Weekend Oxford Literary Festival in March 2020. She'll be reading from her 2018 retrospective Out of the Ashes, which brings together work from four Bloodaxe collections: Wooroloo (1999), Stonepicker (2001), Waxworks (2002) and The Book of Mirrors (2009). The selection excludes poems from Alternative Values: Poems & Paintings (2015), which is published separately by Bloodaxe.


FT Weekend Oxford Literary Festival, Tuesday 31 March 2020, 6:00pm
Bodleian: Divinity School

Lives in Poetry: The Heartless Traffic and Out of the Ashes
Jeremy Robson and Frieda Hughes
Poets Jeremy Robson and Frieda Hughes reflect on their recent collections of poems that look back on their lives. Sandra Parsons, Literary Editor of the Daily Mail, will chair the event.
1 hour

£7 - £12.50
Booking via: https://oxfordliteraryfestival.org/literature-events/2020/march-31/lives-in-poetry-the-heartless-traffic-and-out-of-the-ashes
Click here for links to press and radio interviews with Frieda Hughes.


[13 January 2020]