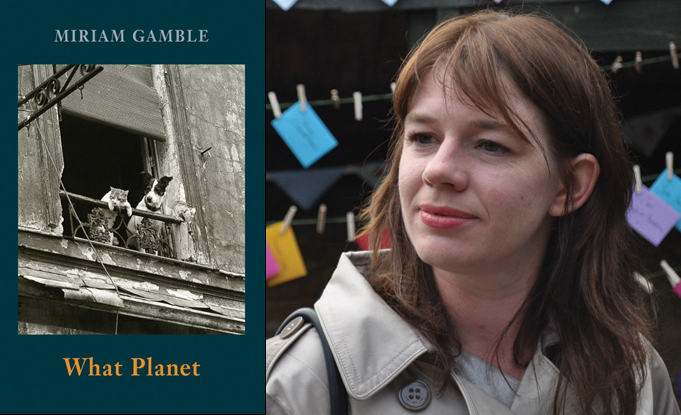 Miriam Gamble Launch Readings
Miriam Gamble will be launching her third collection What Planet with a series of readings across the UK. By turns uncanny, dark, poignant and uproarious, What Planet sets the individuality of perception and the inventiveness of memory against fixed certainties, probing chaos and madness in a post-truth world.
Miriam was brought up in Belfast, but is now based in Edinburgh. She'll be launching her new collection in her home city of Belfast on 8 June, and also gave a launch readings at Newcastle Poetry Festival on 4 May 2019 and in Edinburgh on 9 May.
Saturday 8th June, 8-9.30pm, Belfast Book Festival
Crescent Arts Centre, 2-4 University Road, Belfast BT7 1NH
The River Mill Presents: Miriam Gamble, Eoghan Walls & Alex Wylie
Belfast launch for Miriam Gamble's third collection What Planet.
Price £8 | £6

Click here to book.


Thursday 20th June, Lancaster

Reading at Lancaster University; further details to follow.
[07 May 2019]