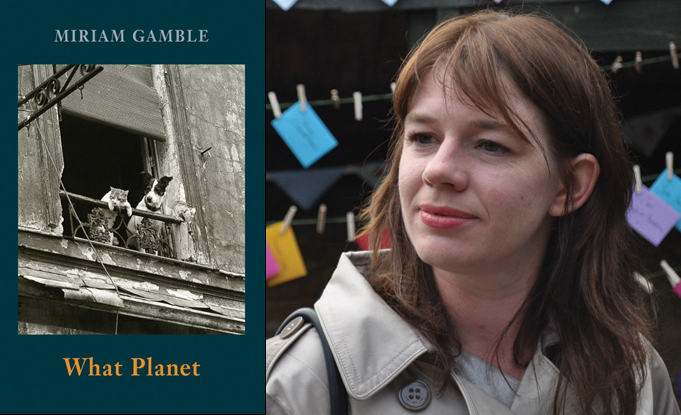 Miriam Gamble Readings
Miriam Gamble will be launching her third collection What Planet with a series of readings across the UK. By turns uncanny, dark, poignant and uproarious, What Planet sets the individuality of perception and the inventiveness of memory against fixed certainties, probing chaos and madness in a post-truth world.
Miriam was brought up in Belfast, but is now based in Edinburgh. She gave a launch readings at Newcastle Poetry Festival, Edinburgh and the Belfast Book Festival in May and June 2019.

Sunday 20th October 2019, 5:15 pm, Ilkley Literature Festival
Ilkley Playhouse - Wharfeside

Colette Bryce with Miriam Gamble

ILF 2019 Poet in Residence Colette Bryce will be reading with Miriam Gamble, who will read from her third collection What Planet.

Tickets: £8.00/£5.00 concessions
Click here to book.

Miriam Gamble reads and introduces six poems from What Planet: 'Betty Staff's', 'Sometimes Nothing', 'The Oak That Was Not There', 'Feria de Málaga', 'Wonderland' and 'In the Annum'. Neil Astley filmed her reading selections from her three Bloodaxe collections at her home in Edinburgh in April 2019.
[12 September 2019]