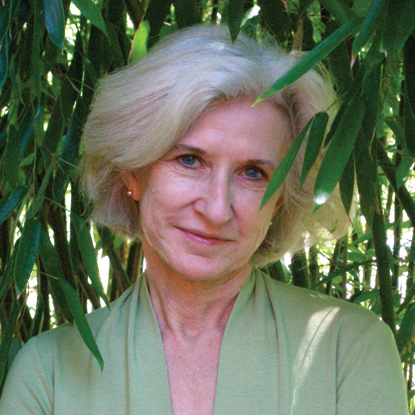 C.D. Wright (1949-2016)
Just days ago she had published a new book of 'prosimetrical essays', with two more titles scheduled to appear from Copper Canyon Press during 2016. From their announcement:
'Born in Mountain Home, Arkansas, in 1949, Wright attended Memphis State University and the University of Arkansas. The Southern landscape became a source of inspiration for her writing, including the critically-acclaimed collection, One With Others (Copper Canyon Press, 2010), which won the Lenore Marshall Poetry Prize, the National Book Critics Circle Award, and was finalist for the National Book Award.
'Known for a signature styling of journalistic investigation, hybrid language, collaborations, and sharp wordplay, Wright's writing captured the depths of emotion while engaging in redefining literary activism. She was also fiercely committed to poetry, and wrote: "I poetry. I write it, study it, read it, edit it, publish it, teach it… Sometimes I weary of it. I could not live without it. Not in this world. Not in my lifetime."'
'C.D. Wright's contributions to the writing community were vast and powerful: she was a Guggenheim Fellow, a MacArthur Fellow, a Whiting Award winner, and a Lannan Literary Award recipient. In 2013, Wright was elected a Chancellor of the Academy of American Poets. Anne Waldman praised her selection, saying: "Brilliantly astute, generous, witty, panoramic, celebratory, C.D. Wright is one of our most fearless writers, possessed with an urgency that pierces through the darkness of our time."'
In a remarkable personal tribute, her publisher Michael Wiegers has praised her support for other writers: 'She would constantly tell me about new presses and magazines, and about talented poets, always encouraging me to expand my horizons, not in any hectoring way, but by way of her own enthusiasm for their reconfigurations of words. She had a finger on the pulse. Even in the last email she sent me, she encouraged me to take a closer look at a younger poet's manuscript that I've been sitting on far too long. She had high expectations and loved so many of us who cared about books and poetry and the word and about making it new. In her newest book CD casts a loving light on her predecessors and colleagues as well as on the next generations of writers, all of whom are in love with language and making it new […]'
'Here's what I want to say: While she could have a necessarily incisive – but somehow caring – bite to her criticism and could cut through all the bullshit, she is, was, in love with all of us for sharing in her belief, for challenging the limits, for trusting the possibility of words to perpetuate us. And that's why so many of us love her: at heart she believed in the world of artists and writers, believing particularly in those to come next.'
'This was going to be her year. We just published a new book together – a book I've been quoting today to all who might listen – and we have two more on the way, including an exceptional one that defies genre and description. She and Forrest [Gander] were remodeling a new home in Northern California. There were books she suggested I read. There were events coming up and travel plans. We were figuring a plan to go see Merwin's palms after this trip to Chile. There were unpublished manuscripts she was excited about and wanted me to read. It would all feed her writing. She wanted to keep this shared endeavor going. Even in signing book contracts she would give her advance money back to Copper Canyon saying, "I like having a contract – it proves I'm not a hobbyist – but use the money for some younger poets." I remember vividly getting the manuscript for Deepstep Come Shining. It was unlike anything I'd read or we'd published. Today, as I've been reading the new book The Poet, The Lion, Talking Pictures, El Farolito, A Wedding in St. Roch, The Box Store, The Warp in the Mirror, Spring, Midnights, Fire & All (we'd argued mildly over the title) I once again sit in amazement. She pushed me to know my shit and take risks as an editor. And I know she pushed many other writers to take their own risks. I hope you do.'
'Her passing is devastating personally, but I believe in her. I believe in her contention that there are others out there who will set our synapses afire and keep that pencil moving. We have lost a great poet and thinker. Like many of you, I've lost a great friend.'
'Here's C.D.: "The goal is not to make sense of, but art of this story. The goal is not to make a story but to experience the whole mess. There are mental sufferings and physical sufferings to go through; to apprehend if one can. There are the spent casings of history to sift through, pick up and examine. Calm-like, hysterical, forensic. This life is not just a worn passage."'
C.D. Wright is survived by her husband, poet Forrest Gander, and their son, Brecht; and by her work.
C.D. Wright reads 'Our Dust'
C.D. Wright reads a poem from Like Something Flying Backwards. This film is from the DVD-book In Person: 30 Poets, filmed by Pamela Robertson-Pearce, edited by Neil Astley, which includes five poems from Like Something Flying Backwards read by C.D. Wright.
[14 January 2016]