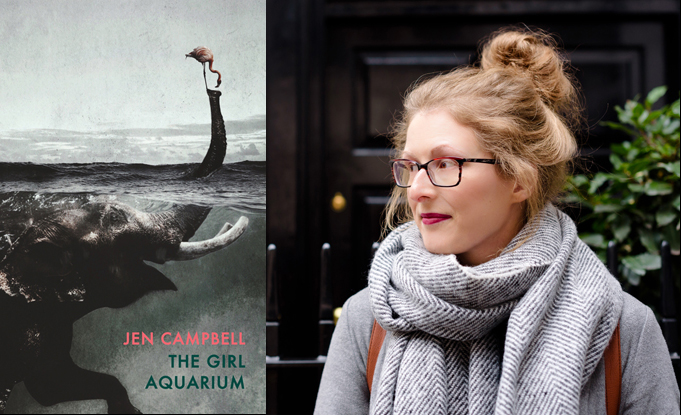 Jen Campbell's The Girl Aquarium shortlisted for BAMB Readers Awards

Jen Campbell's debut collection The Girl Aquarium has been shortlisted for poetry category of this year's Books Are My Bag Readers Awards, it was announced on 3 October, National Poetry Day. The winners will be announced at a ceremony in London on Tuesday 12 November 2019.

This year's awards, now in their fourth year, include seven shortlists chosen by booksellers across the UK and Ireland, while the Readers' Choice Award – nominated and voted for entirely by booklovers – completes the set.
The Books Are My Bag Readers Awards are curated by bookshops and voted for by booklovers.

Vote in this year's Awards and you could win one of five £100/€120 National Book Tokens.

Voting for books in all seven categories via:
https://nationalbooktokens.com/vote
The Girl Aquarium, was published by Bloodaxe in April 2019. It explores the realm of rotten fairy tales, the possession of body and the definition of beauty.
Jen Campbell spoke to Will Rycroft of Waterstones about her new collection The Girl Aquarium.
[07 October 2019]