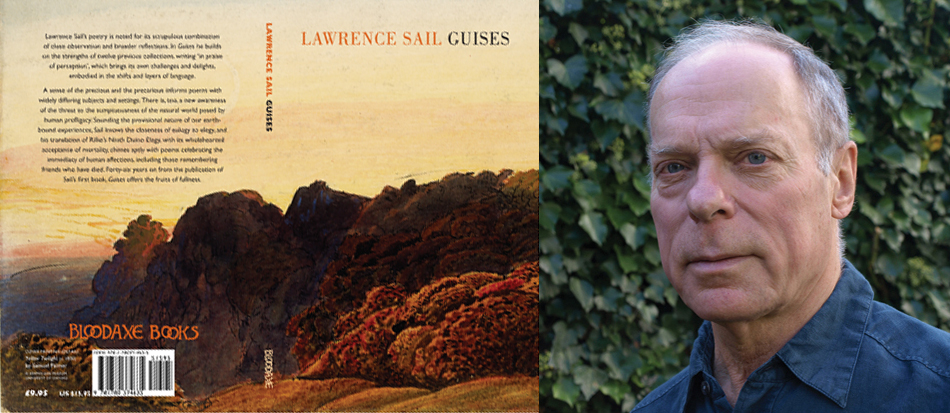 Lawrence Sail Readings
Lawrence Sail's poetry is noted for its scrupulous combination of close observation and broader reflections. In Guises he builds on the strengths of twelve previous collections, writing 'in praise of perception', which brings its own challenges and delights, embodied in the shifts and layers of language. His retrospective Waking Dreams: New & Selected Poems (Bloodaxe Books, 2010), a Poetry Book Society Special Commendation, was followed by The Quick (2015) and Guises (28 February 2020).
Saturday 27th February 2021 at 7.30pm, YouTube Live
Haldon At Home
Join the members of the Haldon Quartet for duets and solos from their homes and a live reading of poetry by prize winning poet, Lawrence Sail.
Lindsay Braga & Steve Banks: violins
Andrew Gillett: viola • Rebecca Allnatt: cello
Michael Allnatt: double bass

Elgar, "Salut d'Amour"
Bach, Sarabande from Suite no 2 in D minor
Fuchs, 3 pieces from Duos for violin and viola Op.60
Bloch, "Prayer" arr. for cello and double bass
Martinu, Madrigal no 1 for violin and viola.
a short selection of Trad reels for fiddle.
Lawrence Sail will be reading from his thirteenth collection Guises.

Attendees will be invited to a zoom chat with the musicians and poet afterwards. The link will be given out on the day.

Entry is on a "Pay as you feel" basis.
Details here.
~~~
Ahead of the book launch for Guises, Literature Works asked Neil Astley of Bloodaxe Books to write a short piece about Lawrence Sail's poetry.
'Lawrence Sail's poems balance dream and history, delight and unease: they weigh the art of the possible against the encroachment of time. His characteristic themes are the border country between belief and doubt; the interplay of memory and imagination; the possibilities of art; and the context of silence. Attentive to the often alluring details of the material and natural world, many of them reflecting a lifelong love of the sea, his poems also contemplate the relationship between appearance and essence.'
Read the full piece here: https://literatureworks.org.uk/features/on-the-poetry-of-lawrence-sail-by-bloodaxe-books-editor-neil-astley/
[21 January 2020]