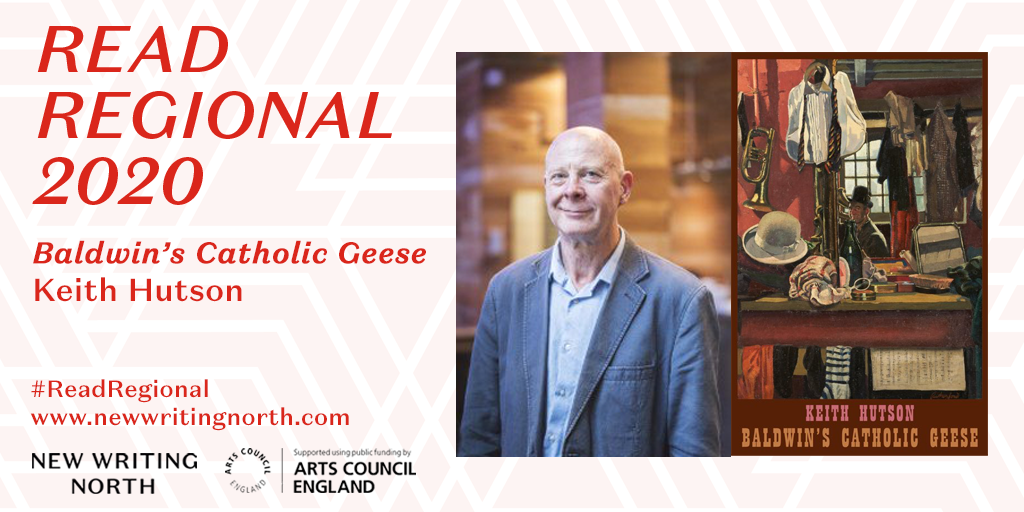 Keith Hutson Read Regional 2020 Events
Keith Hutson's first full-length collection Baldwin's Catholic Geese was published by Bloodaxe in February 2019. Through vivid portraits, the book looks at the delight and heartbreak of being human through the lens of beloved music hall stars, as well as long-forgotten variety acts of the past. It acts as a comedic chronicle of social history that, in the words of Carol Ann Duffy, illustrate 'something timeless about ambition and the human spirit'.
Baldwin's Catholic Geese has been chosen for New Writing North's Read Regional 2020 campaign. Keith is one of ten Northern writers who will be giving readings at libraries and literary festivals across the North of England from 11 March to 13 June 2020. For Keith's other readings, see: https://www.bloodaxebooks.com/events?articleid=894
More on Keith Hutson and questions for readers can be found at New Writing North here.
READ REGIONAL 2020 EVENTS WITH KEITH HUTSON

Knowl Park House
Crowlees Rd, Mirfield WF14 9PP
Wednesday 11 March, 1.45pm

Hebden Bridge Library
Cheetham St, Hebden Bridge HX7 8EP
Thursday 19 March, 7pm
(There will be a free Exploring Poetry workshop at 6pm, before the reading)

York St. John's University
De Grey Lecture Theatre, Lord Mayor's Walk, York YO31 7EX
Monday 23 March, 7pm
(Joint event with Lara Williams)
Part of York Literature Festival

Withington Library
410 Wilmslow Rd, Manchester M20 3BD
Wednesday 22 April, 6pm
(Joint event with Oliver Harris and Lara Williams)
A Word Book Night celebration event

Shipley Library
2 Wellcroft, Shipley BD18 3QH
Saturday 9 May, 2pm
(There will be a free Exploring Poetry workshop at 1pm, before the reading)

Hornsea Library
77 Newbegin, Hornsea HU18 1PA
Friday 15 May, 11am

Library @ the Lightbox
1 The Glass Works, Barnsley S70 1GW
Wednesday 27 May, 5pm
(There will be a free Exploring Poetry workshop at 4pm, before the reading)

The Word
Market Place, South Shields NE33 1JF
Saturday 30 May, 11am
Part of Write Festival 2020

Community Hub Central
124 York Road, Hartlepool TS26 9DE
Saturday 13 June, 1pm
(There will be a free Exploring Poetry workshop at 12pm, before the reading)
Part of Crossing the Tees Book Festival
Further information on how to book can be found on the Read Regional home page at New Writing North here.
Keith Hutson was reading and talking about Baldwin's Catholic Geese on Radio 3's The Verb: To the Circus on Friday 29 November 2019. Listen here.
[28 January 2020]