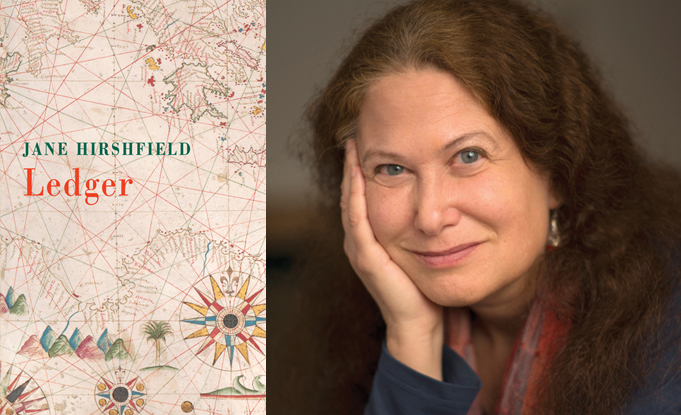 Jane Hirshfield Events
'The most important measure of anything is its meaning... Hirshfield perfectly captures our individual sense of lostness, faced with undeniable catastrophe, while invoking our collective responsibility.' - Fiona Sampson, The Guardian
American poet Jane Hirshfield's ninth collection Ledger was published by Bloodaxe Books in March 2020. It is a book of personal, ecological and political reckoning. Her poems inscribe a ledger personal and communal, a registry of our time's and lives' dilemmas as well as a call to action on climate change, social justice and the plight of refugees. Ledger was published in the UK and Europe by Bloodaxe, and by Knopf in the US.
Jane has been published in the UK by Bloodaxe Books since 2005. Her retrospective Each Happiness Ringed by Lions was followed by four later collections, most recently Ledger (2020). A new retrospective, The Asking: New & Selected Poems, will be published by Knopf in the US in 2023 and by Bloodaxe in the UK in 2024.
Jane Hirshfield was the third Seamus Heaney International Visiting Poetry Fellow at Queen's University, Belfast in November 2022. She was based at the Seamus Heaney Centre at Queen's, presenting public readings, workshops and masterclasses for students at the University, and also gave a reading in Dublin. More on this prestigious appointment here.
PAST EVENTS
UK ONLINE LAUNCH READING FOR LEDGER

Bloodaxe's Editor Neil Astley hosted this international live streamed reading by
Jane Clarke
,
Jane Hirshfield
and
Arundhathi Subramaniam
on 15 December 2020. They were celebrating the publication of their new or recent poetry collections, and joined Neil in Northumberland from their homes in Co Wicklow, California and Bombay. They each gave two sets of readings, followed by a discussion that revealed many connections between these three outstanding poets.
This extraordinary reading and discussion is now on YouTube.
[23 January 2023]