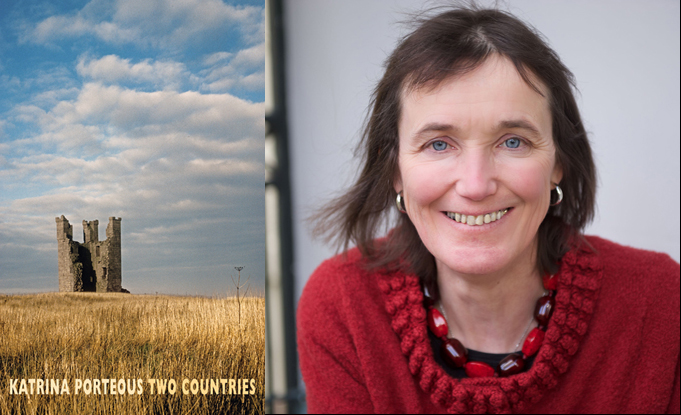 Katrina Porteous Readings
Katrina Porteous's most recent Bloodaxe collection Two Countries was published in 2014, and was shortlisted for the Portico Prize for Literature 2015. These are poems of the borderlands between England and Scotland. Her next collection Edge, forthcoming in November 2019, will gather together poems from Katrina's scientfic collaborations.
From the Coble Coast to Bantry Bay - The Poetry and Music of the Sea
Friday 24 May 2019, Doors open 7pm for 7.30pm, £16
Poetry of sail and oar as part of the 150th anniversary of Cutty Sark
Northumberland-based poet Katrina Porteous will be performing on board the Cutty Sark on 24 May. She'll be reading from her two Bloodaxe collections The Lost Music and Two Countries.
Mick Delap performs Bantry Bay. Katrina Porteous performs The Blue Lonnen. Musical accompaniment by Alexis Bennett. Other voices include Theo Dorgan and Paddy Bushe.
Cutty Sark Theatre, Cutty Sark, National Maritime Museum, Greenwich, London SE10 9NF. Book at rmg.co.uk/whats-on/coble-coast-bantry-bay-poetry-and-music-sea.
[07 May 2019]