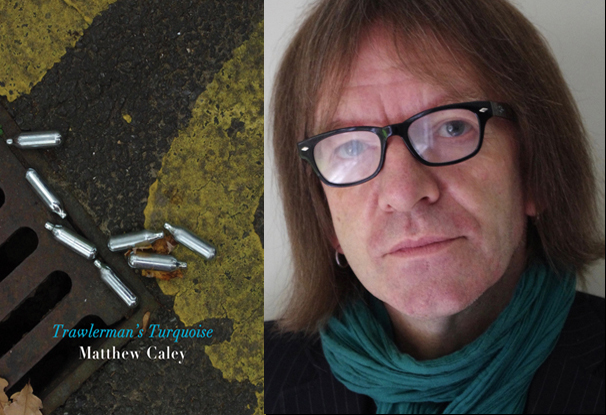 Matthew Caley Launch Reading
Matthew Caley's sixth collection Trawlerman's Turquoise will be published by Bloodaxe in September 2019, and will be launched at King's Lynn Poetry Festival on 27 Setpember. The book's title derives from the long, central, hyper-associative poem, 'from The Foldings' – trawlerman's turquoise being a phrase to describe a psychic glimpse of the ocean for perennial inner-city dwellers, who have only ever heard rumour of one.
King's Lynn Poetry Festival, Town Hall, Saturday Market Place, King's Lynn PE30 5DQ

Friday 27th September, 7.30pm

Elisabeth Sennitt Clough, Matthew Caley, Helen Ivory
Launch event for Matthew Caley's sixth collection Trawlerman's Turquoise. He will be reading alongside fellow Bloodaxe poet Helen Ivory, whose fifth collection The Anatomical Venus was published in May 2019.
All tickets are £8.50, either in advance or on the door. Friday and Saturday nights are particularly popular, so do consider booking in advance to secure a seat. An all-weekend pass is £37.50. Students' price is £1 per event.
Full details at lynnlitfests.com
ONLINE INTERVIEW WITH MATTHEW CALEY

Click here to read an interview with Matthew Caley on Poetry Spotlight. He discusses his fifth collection Rake.
[29 July 2019]