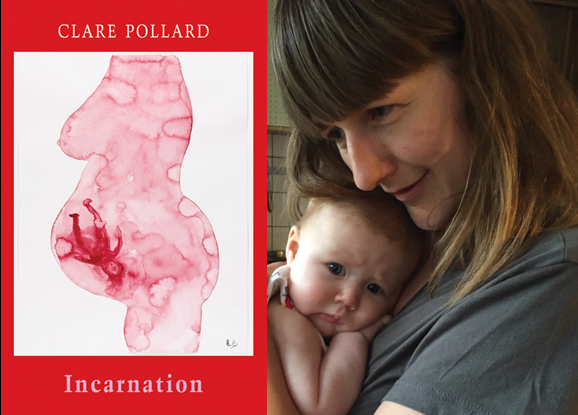 Clare Pollard Readings
Clare Pollard is continuing to give readings from her fifth collection Incarnation, which was published by Bloodaxe in 2017. This collection draws on her own experience of motherhood, but also explores ideas of innocence and responsibility, and what it means to bring new human beings into this world.
Clare's reading on at Neu! Reekie! received a great review in The Scotsman:
'In particular, the poet and spoken word artist Clare Pollard's set was masterful, as dryly amusing as it was tender and occasionally shocking in exploring the meaning of parenthood.' - David Pollock, The Scotsman, on Clare Pollard's Neu! Reekie! event on 28 April 2017
Edinburgh International Book Festival, Sat 17 Aug 2019, 12:30 - 13:30,
Garden Theatre
Janette Ayachi, Liz Berry, Toria Garbutt & Clare Pollard

Motherhood: Four Poets

A new wave of acclaimed and award-winning contemporary poets who write about motherhood come together to present their latest work. Through four captivating readings, Janette Ayachi, Liz Berry, Toria Garbutt and Clare Pollard bring their bold, resonant and unique voices to the often unarticulated nuances of maternity in all its forms: tender, anguished, joyful.

Part of EIBF's Babble On - Spoken Word series of events.

£12.00, £10.00. Tickets go on sale at 8:30am on Tuesday 25 June.
Click here to book (after 25 June).

Clare writes about Incarnation in her interview on Poetry Spotlight here.
Click here to read Heidi Williamson's review of Incarnation on the Poetry School's blog.
[10 June 2019]