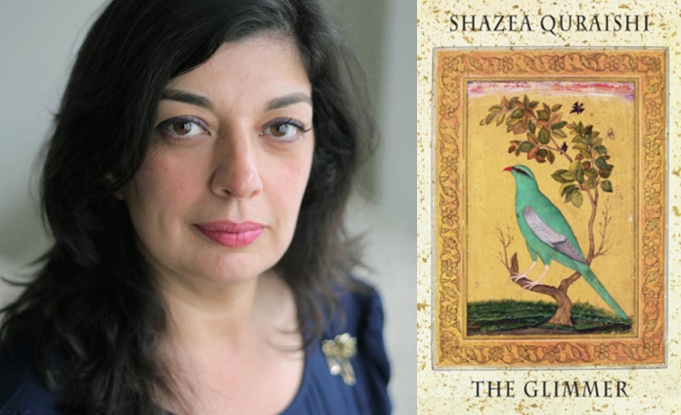 Shazea Quraishi Readings
'Shazea Quraishi's first collection, The Art of Scratching, reveals the poet's flair for re-imagining and feminising historical texts, and for inventing her own edgy fables of family life and childhood.' - Carol Rumens, Poem of the Week, The Guardian
Shazea Quraishi is a Pakistani-born Canadian poet and translator based in London. A selection of her work was included in the Bloodaxe anthology Ten: new poets from Spread the Word in 2010 and her first pamphlet, The Courtesans Reply, was published by flipped eye in 2012.
Her debut collection The Art of Scratching was published by Bloodaxe in 2015 and her new collection The Glimmer was published by in September 2022.
Carol Rumens discussed the poem 'You May Have Heard of Me' from The Art of Scratching in her Poem of the Week column in The Guardian. Click here to read.
FORTHCOMING EVENTS
Saturday 17 June, 7pm
Cheltenham Poetry Festival (online)
Shazea will be reading online for this year's Cheltenham Poetry Festival.
Tickets: Pay what you feel. More information and booking here.
There will also be an open mic at this event. To book an open mic slot (one poem lasting not more than two minutes) opt for an open mic ticket at checkout.
PAST EVENTS


This launch reading by Jane Griffiths, Shazea Quraishi and Greta Stoddart celebrating the publication of their new poetry collections is now available on YouTube.
The poets read live and discussed their new collections with the host, Bloodaxe editor Neil Astley. This free Bloodaxe launch event was streamed on YouTube Live and is now available on this YouTube page:
https://youtu.be/nCjJTC9-MU8
[04 June 2019]