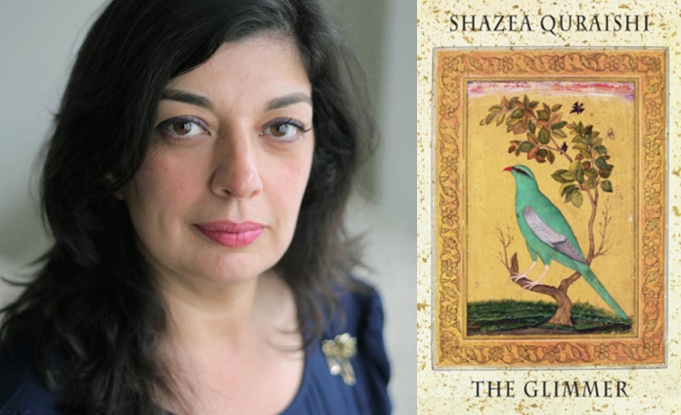 Shazea Quraishi Readings
'In her exquisite The Glimmer, Shazea Quraishi speaks in the voice of a taxidermist, preserving the bodies of small creatures with painstaking skill... This intimate work leads her outwards, to engagement with other artists in the Mexican village where she is staying, and to meditations on the nature of art.' - Dorothy Yamamoto, ARTEMISpoetry
Shazea Quraishi is a Pakistani-born Canadian poet and translator based in London. A selection of her work was included in the Bloodaxe anthology Ten: new poets from Spread the Word in 2010 and her first pamphlet, The Courtesans Reply, was published by flipped eye in 2012.
Her debut collection The Art of Scratching was published by Bloodaxe in 2015 and her second collection The Glimmer was published by Bloodaxe in September 2022.
Carol Rumens discussed the poem 'You May Have Heard of Me' from The Art of Scratching in her Poem of the Week column in The Guardian. Click here to read.
An in-depth review was featured online at Long Poem Magazine on 30 May 2023.

'…extraordinarily powerful and haunting Glimmer contains poems that range in form from syllabics and ghazals to OULIPO-inspired anagram. Quraishi's poems emerge from found text and verbatim speech through the corridors of which she brings a choir of voices to life.' – Ian Brinton, Long Poem Magazine
FORTHCOMING EVENTS
PAST EVENTS


This launch reading by Jane Griffiths, Shazea Quraishi and Greta Stoddart celebrating the publication of their new poetry collections is now available on YouTube.
The poets read live and discussed their new collections with the host, Bloodaxe editor Neil Astley. This free Bloodaxe launch event was streamed on YouTube Live and is now available on this YouTube page:
https://youtu.be/nCjJTC9-MU8
[04 June 2019]