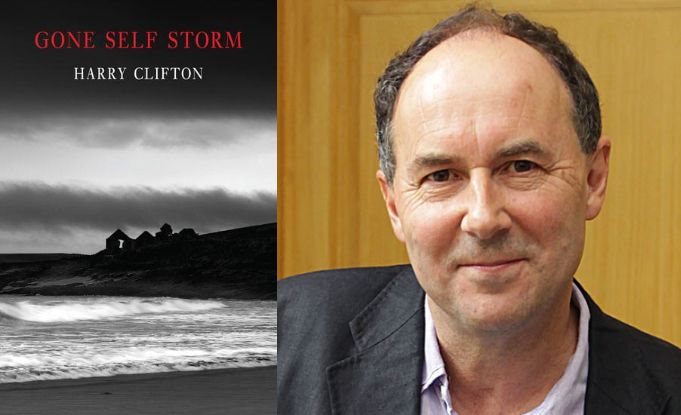 Harry Clifton Readings
Eminent Irish poet Harry Clifton's new collection Gone Self Storm is published by Bloodaxe in March 2023. Harry will be launching this in person at Hodges Figgis in Dublin on 5 April, and online with Bloodaxe Books on 25 April.
Harry Clifton has published nine previous books of poetry, the most recent of which are The Winter Sleep of Captain Lemass (2012), The Holding Centre: Selected Poems 1974-2004 (2014), Portobello Sonnets (2017) and Herod's Dispensations (2019), all published by Bloodaxe Books in Britain and Ireland, and by Wake Forest University Press in the USA. He served as the fifth Ireland Professor of Poetry in 2010–2013, and is a member of Aosdána.
His 'My Life in Books' feature in Ireland's Sunday Independent of 19 March 2023 is here. Available in full by subscription.
FORTHCOMING READINGS
Wednesday 5 April, 6pm
Dublin launch of Gone Self Storm
Hodges Figgis, 56-58 Dawson St, Dublin 2, D02 XE81, Ireland
Harry Clifton will be reading from Gone Self Storm at Hodges Figgis bookshop in Dublin, introduced by Benjamin Keatinge.
Presented in association with Trinity College Dublin.
Full details on the Waterstone's website here.
Tuesday 25 April, 7pm BST
Bloodaxe Books international poetry online reading
Harry Clifton will be reading alongside Maura Dooley and Matthew Hollis as all three poets launch their new Bloodaxe collections. All three poets will then discuss their books with each other and with Bloodaxe editor Neil Astley.
Free event, livestreamed via YouTube.
https://www.bloodaxebooks.com/events?articleid=1276

16–20 May 2023
Cork International Poetry Festival, Thursday 18 May, 10pm, Cork Arts Theatre

Harry Clifton will be reading at the 2023 Cork International Poetry Festival on 18 May alongside fellow Bloodaxe poet Carolyn Forché.
More information and booking details here.
[14 March 2023]