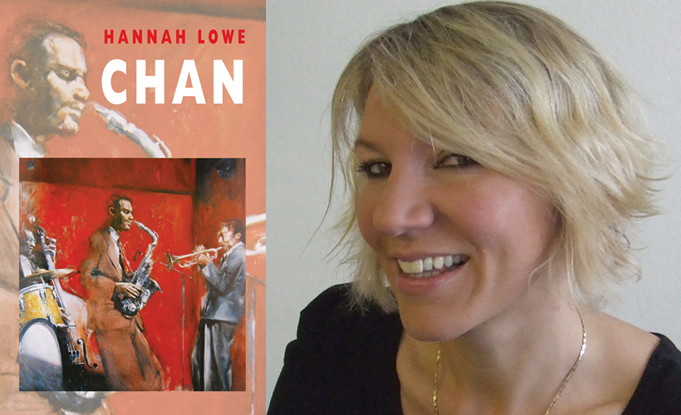 Hannah Lowe Readings
Hannah Lowe's second collection Chan follows her award-winning debut, Chick, which took readers on a journey round her father, a gambler who disappeared at night to play cards or dice in London's old East End to support his family. Chan is one of the many nicknames of Hannah Lowe's Chinese-Jamaican father, borrowed from the Polish émigré card magician Chan Canasta. It is also a name from China, where her grandfather's story begins. Alongside these figures, there's Joe Harriott, the Jamaican alto saxophonist, shaking up 1960s London; a cast of other long-lost family; and a ship full of dreamers sailing from Kingston to Liverpool in 1947 on the SS Ormonde.
Tuesday 22 January, 7.30 pm, Poetry at the Print Room

Print Room at The Coronet, 103 Notting Hill Gate, London, W11 3LB

The best in contemporary UK poetry featuring Ruth Fainlight, Hannah Lowe & Richard Scott
The Print Room's candlelit bar plays host to another evening of poetry. Enjoy readings from three celebrated UK poets, before joining them in the bar for a drink, where they will be signing copies of their books. Hannah Lowe will be reading alongside fellow Bloodaxe poet Ruth Fainlight, and Faber's Richard Scott. Ruth Fainlight will be reading from her new collection Somewhere Else Entirely.

Tickets £10

Venue: Bar

Click here to book.
Hayward Gallery Cafe, Southbank Centre, London, Wednesday 27 February 2019, 7pm
National Poetry Library Lates

The first of the new National Poetry Library Late series, to be held in the newly refurbished Hayward Gallery Cafe, will feature Bloodaxe poets Hannah Lowe and MacGillivray along with Theresa Lola.
Hannah Lowe has published two collections with Bloodaxe. Her new pamphlet The Neighbourhood (Outspoken Press, January 2019) asks what a neighbour is. What makes a community? In this themed collection, Lowe focuses on a small urban district, and finds a rich complexity of neighbourliness under extreme pressure. Nowhere is more at stake than the circle of home the author draws around her infant son, who must learn the fragile meanings of the neighbourhood.
Theresa Lola is a British Nigerian poet, events programmer and workshop facilitator. She is the joint winner of the 2018 Brunel International African Poetry Prize and has been shortlisted for the 2017 Bridport Poetry Prize and 2016 London Magazine Poetry Prize.

Writer and artist MacGillivray's new publication, The Gaelic Garden of the Dead (Bloodaxe, February 2019) is three Books of the Dead bound as one. This trilogy comprises an alphabet of trees spoken as witness to a Highland hanging, ten pattern poetry dream diagrams and thirty-five death sonnets deconstructed to Mary Queen of Scots.
£10
Click here to book.
[07 January 2019]