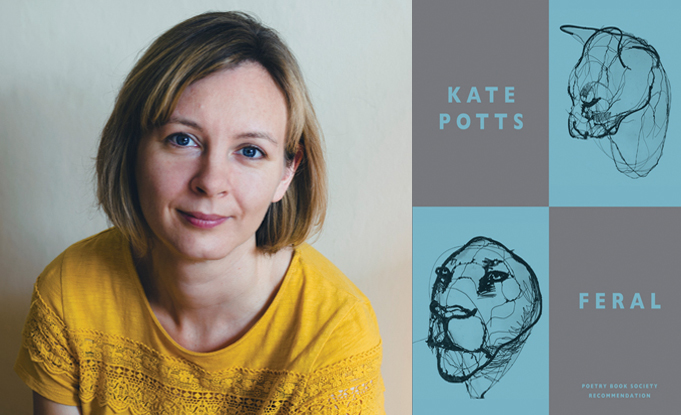 Kate Potts readings
Kate Potts' second collection Feral, a Poetry Book Society Recommendation, was Tristram Fane Saunders' Poetry Book of the Month in The Telegraph for October 2018, and a Poetry Book Society Recommendation for Autumn 2018.
Readings:
Sunday 17 February 2019, Torriano Meeting House, 99 Torriano Avenue, Kentish Town, London NW5 2RX, 7.30pm; £5/4 according to pocket - book at torrianomeetinghouse.wordpress.com/events/poetry
Feral was discussed by poet and vlogger Jen Campbell in her final video looking at books recommended by the Poetry Book Society. She talks about Feral at 3.14, and reads from 'Wolf', her favourite poem in the 'from A General Dictionary of Magic' sequence. Visit YouTube to watch.
'It has taken Potts seven years to write this follow-up to her debut Pure Hustle. It's been worth the wait. Feral is musical, joyously weird and filled with moments of pure pleasure' - Tristram Fane Saunders, The Telegraph (Poetry Book of the Month)
Read the full review on The Telegraph website. Register for one free article per week.
[07 February 2019]