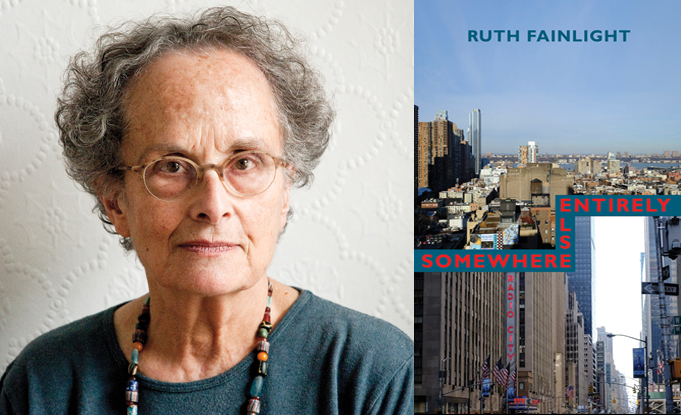 Ruth Fainlight Readings
Ruth Fainlight's new collection Somewhere Else Entirely was published in November 2018, and launched at Daunt's Bookshop, Holland Park. This was her first new collection since her 2010 retrospective New & Collected Poems.
Ruth spoke about the collection and read poems from it on Radio 4's Front Row in November 2018. Click here to listen. Intro & final item, from 19:00.
Tuesday 12 October 2021, F. T. Prince Memorial Lecture 2021, University of Southampton

Avenue Campus, University of Southampton, Southampton SO17 1BF
'Somewhere Else Entirely'

The eighth F. T. Prince Memorial Lecture will be a conversation between Ruth Fainlight and Kathryn Maris.

This special event celebrates the work of poet, librettist, translator Ruth Fainlight, whose work, spanning six decades, has established her as one of Britain's most distinguished poets. Ruth will read from her work and discuss her long writing life, her friendship with Sylvia Plath and her life in the UK after emigrating from the United States as a young woman. This discussion will be hosted by acclaimed poet, critic and teacher Kathryn Maris. Ruth Fainlight's most recent collection is Somewhere Else Entirely.
This event is co-organised with the Winchester Poetry Festival, and will be introduced by Professor Will May.
Click here to for further information and bookings. In person event.
[07 January 2019]