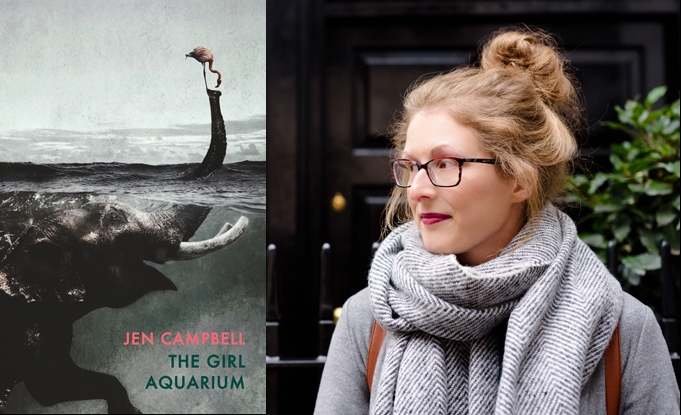 Jen Campbell readings and workshops
Jen Campbell's debut poetry collection, The Girl Aquarium, is to be published by Bloodaxe on 25 April 2019, when the book will be launched in an event co-hosted by Bookgig in London.
Thursday 25 April, 2019, 7.15pm
Waterstones Crouch End, 2-4 The Broadway, London N8 9SN
The Girl Aquarium: An Evening with Jen Campell (SOLD OUT ONLINE)
To enquire about returns, please visit bookgig.com/event/the-girl-aquarium-an-evening-with-jen-campbell-london-crouch-end
This will be followed by a workshop in Norwich covering Jen's personal writing journey and experience of publishing. The session will give insight on writing across different forms and genres, as well as using other elements of your writing life, such as vlogs and podcasts, creatively and effectively:
Saturday 27 April, 2019, 10am-4pm, £55/£45 (concessions)
National Centre for Writing, Dragon Hall, 115-123 King Street, Norwich NR1 1QE
The Writer's Roadmap with Jen Campbell, Michael Donkor and Benjamin Johncock
Find out more and book tickets at nationalcentreforwriting.org.uk.
There will also be an evening in conversation with Jen and book signing at Grand Central Birmingham from 7pm on Wednesday 22 May. Further details including how to book are available via the Foyles website.
[12 February 2019]