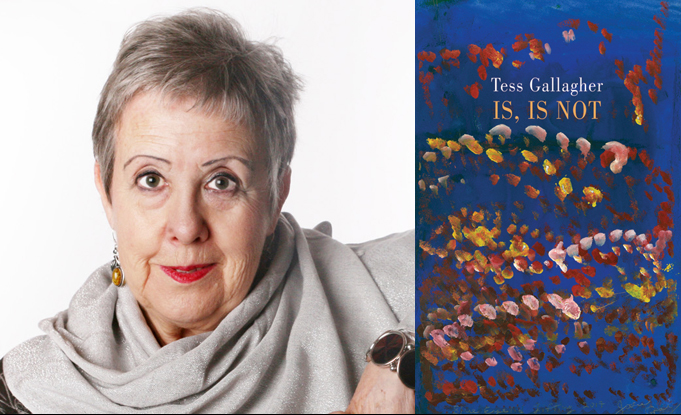 Tess Gallagher Launch Events
American poet and prose writer Tess Gallagher's latest collection Is, Is Not is her first since her retrospective Midnight Lantern (2012). These new poems are about beauty, death, time and contradiction, celebrating the two places where she has lived for the past four decades: the north-west of America and the north-west of Ireland. The book ends with an essay by Tess Gallagher about her writing life on these two west coasts.
Is, Is Not will be published by Bloodaxe on 28 March 2019 and will be launched with a series of readings in Ireland from April 2019 onwards.
Cúirt International Festival of Literature, Town Hall Theatre, Courthouse Square, Galway City, Ireland
Thursday 11 April 2019, 6pm
Tess Gallagher will be launching her new collection Is, Is Not at Cúirt. She is reading alongside Thomas McCarthy.
Book tickets via the Cúirt website.
Tuesday 23 April 2019, 8pm, Cork World Book Festival
City Library, Cork, Ireland
The opening night of the 15th Cork World Book Festival welcomes Tess Gallagher and Harry Clifton, both of whom have new collections published by Bloodaxe in March 2019. The evening will be curated and presented by Cork-based Bloodaxe poet Leanne O'Sullivan.

Free
https://corkworldbookfest.com/events/
Sunday 21 July (afternoon), Rowan Tree Readings in association with Books Upstairs, Dublin

Dublin reading with Tess Gallagher, Nessa O'Mahony and Deryn Rees-Jones. Details to be confirmed.
A film of Tess Gallagher in conversation with Nessa O'Mahony was featured as part of Nessa O'Mahony's Attic Sessions series in August 2017.
This 40-minute interview can be seen at: https://www.youtube.com/watch?v=NiqG9njZqvg

[20 March 2019]