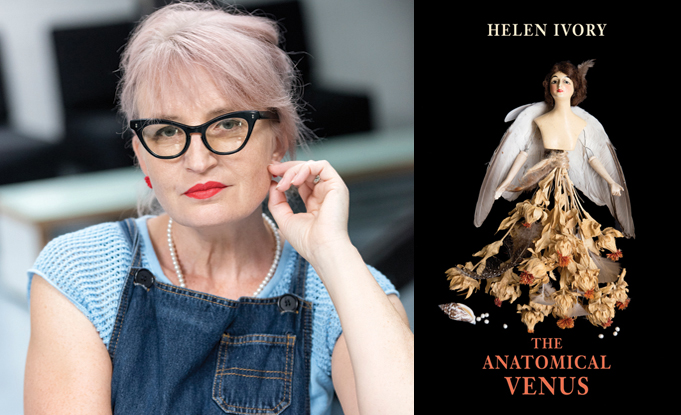 Helen Ivory Readings
Helen Ivory's new collection The Anatomical Venus - published in May 2019 following her participation in the Northern Poetry Symposium at Newcastle Poetry Festival 2019, examines how women have been portrayed as 'other'; as witches; as hysterics with wandering wombs and as beautiful corpses cast in wax, or on mortuary slabs in TV box sets.
The Anatomical Venus was launched at Cafe Writers in Norwich on 10 June 2019.
Further readings for The Anatomical Venus in 2019
5 September, Shrewsbury Poetry, 7.30pm. Find out more on the group's Facebook page
26 September, Pighog poetry night, Brighton. Full details will be announced on the group's Facebook page
Friday 27th September, 7.30pm, Kings Lynn Poetry Festival. Helen will be reading alongside fellow Bloodaxe poet Matthew Caley.
Elisabeth Sennitt Clough, Matthew Caley, Helen Ivory. Full details at lynnlitfests.com
30 October, The Barrel House, Totnes, Devon. Full details to be announced at barrelhousetotnes.co.uk/whats-on
31 October, Words and Ears, The Swan Hotel, Bradford-on-Avon, Wiltshire. Find out more at dawngorman.co.uk/words-and-ears
12 November, Chaplin's & The Cellar Bar, Boscombe, Bournemouth. Full details TBC.
Helen was interviewed by William Bedford for The High Window. The full conversation can be read at thehighwindowpress.com.
[22 May 2019]