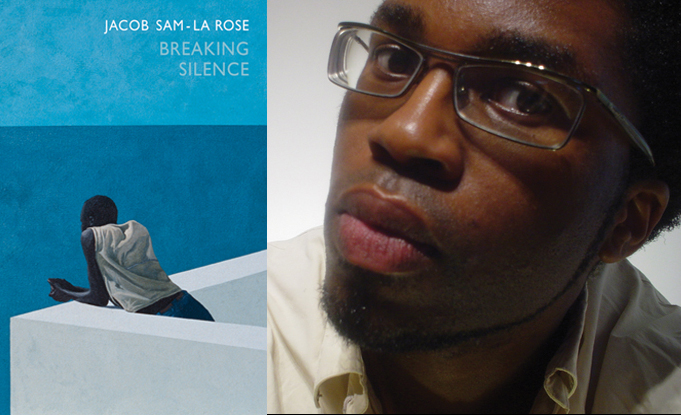 Jacob Sam-La Rose on The Verb
Poet, educator and editor Jacob Sam-La Rose's first full-length collection Breaking Silence was published by Bloodaxe in 2011. It was shortlisted for both the Forward Prize for Best First Collection and the Fenton Aldeburgh First Collection Prize 2012.
The Verb: Writers of the Caribbean diaspora, BBC Radio 3, Friday 12 June 2020, 10pm

Jacob Sam-La Rose was a virtual guest on Radio 3's The Verb on 12 June. He read two new poems, which will be included in his next collection.
Jacob contributed at 6:11, and then at 12:07 he spoke about growing up in South East London, and his sense of being removed from the 'back-home' of Guyana described by his family. He was invited to read his new poems at 24:47. They were 'The Truth and Nothing But' and 'For the young men popping wheelies on Southwark Street in late afternoon traffic'.
As Ian McMillan explained in his introduction to the podcast, this programme was recorded before the killing of George Floyd in America.
'George Floyd's death came just a few days after we recorded the edition of The Verb you're about to hear, although anger and injustice informed our conversation around the different Englishes and the writing of the Caribbean and the Caribbean diaspora.'

Jacob Sam-La Rose features at 6:11, 12:07 and 24:47.
Listen via BBC Sounds here.
Jacob Sam-La Rose live at Cúirt

Jacob Sam-La Rose reads five poems from Breaking Silence: 'Currency', 'Magnitude', an extract from 'Speechless', 'An Ordinary Prayer' and 'Rapture'. Filmed by Neil Astley, this video shows excerpts from his reading at Cúirt International Festival of Literature in Galway, Ireland, on 28 April 2012.
[11 June 2020]