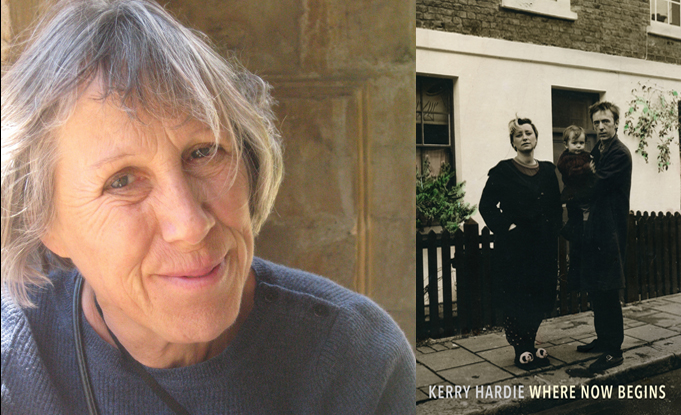 Kerry Hardie interviews & poem features from Where Now Begins
'Kerry Hardie's Where Now Begins is full of a dark, exact lyricism... These, certainly, are poems which speak skilfully to (and from) our times.' - Seán Hewitt, The Irish Times
Irish poet Kerry Hardie's eighth collection Where Now Begins will be published by Bloodaxe Books on 12 November 2020. These poems bear witness to the cycles of growth and decay that make up our lives. They are the work of a poet writing with an awareness of the seasonal circle closing, for the year and for herself.
~~~~
An interview with Kerry Hardie features on the Island's Edge website here.
A poem from Where Now Begins features in the November 2020 issue of Standpoint magazine here.
Kerry was interviewed on Peter Sirr and Enda Wylie's Books for Breakfast podcast on Thursday 22 October. She talked about her forthcoming collection Where Now Begins and read her poems 'Crow-light' and 'Inishmaan' from the book. She also took on the 'toaster challenge' and spoke about one of her favourite novels - Philip Roth's The Radetzky March. The podcast has been posted here.
~~~~
Where Now Begins was reviewed by Seán Hewitt in The Irish Times of 14 November 2020. Online in full by subscription here.
'Kerry Hardie's Where Now Begins is full of a dark, exact lyricism... These, certainly, are poems which speak skilfully to (and from) our times.' - Seán Hewitt, The Irish Times
~~~~
Kerry Hardie reading from Where Now Begins at the Imagine Arts Festival Waterford

Kerry Hardie gave a pre-publication reading from Where Now Begins for Waterford Writers Weekend at the Imagine Arts Festival. A film of her reading to an empty auditorium at the Theatre Royal Waterford was released on 22 October in place of the live event that had been planned. She read seven poems from the book.
[22 October 2020]