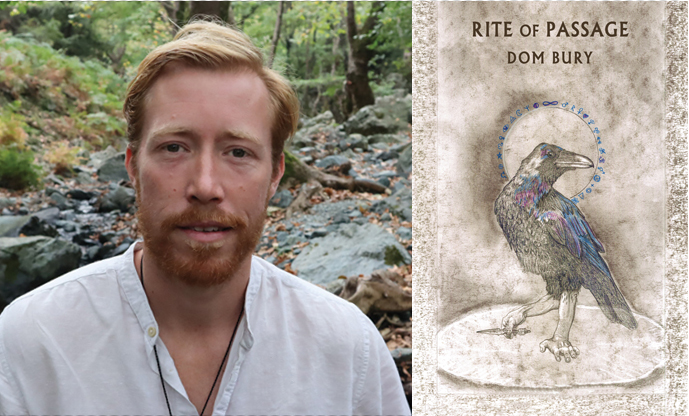 Dom Bury's Rite of Passage
'An astonishing debut. The environment has never felt so urgent; the world, through Bury's writing, has never felt so close at hand. Mythical and raw – a terrific book.' – Niall Campbell
Dom Bury's long-awaited debut poetry collection Rite of Passage, a book-length sequence of visionary poems addressing environmental and climate crisis, was published by Bloodaxe on 15 April 2021. He will be launching the collection on Tuesday 20 April, 7pm BST, at a joint live-streamed event and discussion with Jenna Clake and Tishani Doshi (available afterwards on YouTube). Details here.
Dom Bury introduced his collection in a piece for The Dark Mountain Project, which includes three poems from Rite of Passage.
'And so this is how I danced as I wrote, attempting to find equal parts ferocity and equal parts tenderness, equal parts beauty and equal parts truth and hard love.'
Read the feature here.
Rite of Passage includes Dom Bury's 2017 National Poetry Competition-winning poem 'The Opened Field'. This was made into a short film by Helmie Stil, commissioned by The Poetry Society.
The Opened Field | Poem by Dom Bury | Film by Helmie Stil from Motionpoems on Vimeo.
[15 April 2021]