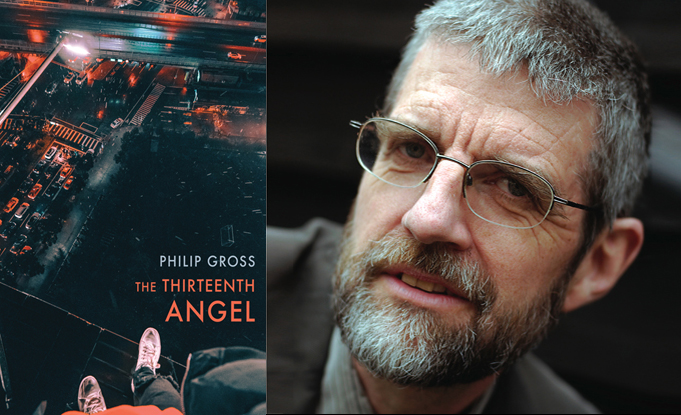 Philip Gross at the BBC Proms
Philip Gross's 27th book of poetry The Thirteenth Angel will be published by Bloodaxe in November 2022. It is his 12th book from Bloodaxe and is a Poetry Book Society Recommendation for Winter 2022.
It follows his 2020 collection Between the Islands, his 2017 collection A Bright Acoustic (2017) and Love Songs of Carbon (2015), which won the Roland Mathias Poetry Award (Wales Book of the Year). His 2009 collection The Water Table won the T S Eliot Prize 2009.
PHILIP GROSS AT THE BBC PROMS
BBC Proms: Prom 33, BBC Radio 3, Wednesday 10 August 2022, 7.30pm
Poet and writer
Philip Gross
was Georgia Mann's guest on BBC Radio 3 during the interval of Prom 33: Holst's
The Planets
on 10 August 2022. He read his poems 'Sky Space' and 'Moon O' from his forthcoming collection
The Thirteenth Angel
.
'Interval: In the interval Georgia Mann is joined by the poet Philip Gross, to hear about how poets and writers have used the imagery of the planets from the 17th century to the present day, including readings of Philip's own works 'Sky Space', and 'Moon O'.'
Listen via BBC Sounds
here
. Philip features from 1:05:40. Available until 23:59 hours on Monday 10 October 2022.
~~~~
[16 August 2022]