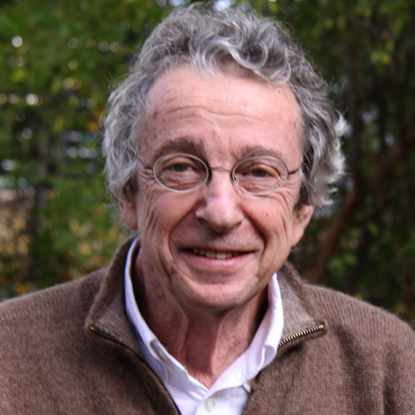 C.K. Williams (1936-2015)
The American poet C.K. Williams, whose work has been published in Britain by Bloodaxe Books for 25 years, died on Sunday at his home in Hopewell, New Jersey. He was 78. He had been ill for some time with multiple myeloma.
Williams was the most challenging American poet of his generation, a poet of intense and searching originality who made lyric sense out of the often brutal realities of everyday life. His poems are startlingly intense anecdotes on love, death, secrets and wayward thought, examining the inner life in precise, daring language.
He published a dozen books in Britain with Bloodaxe, including
New & Selected Poems
(1995),
The Vigil
(1997),
Repair
(1999) and
The Singing
(2003) – all four of these were Poetry Book Society Recommendations – followed by
Collected Poems
(2006),
Wait
(2010) and
Writers Writing Dying
(Farrar, Straus & Giroux, USA, 2012; Bloodaxe Books, 2013), another Poetry Book Society Recommendation. Farrar Straus are publishing his
Selected Later Poems
in the US later this year.
Flesh and Blood won the National Book Critics Circle Prize in 1987, Repair was awarded the 2000 Pulitzer Prize, and The Singing won the National Book Award for 2003. His other honours included the Ruth Lilly Poetry Prize, the PEN Voelker Career Achievement Award in Poetry for 1998; a Guggenheim Fellowship, two NEA grants, the Berlin Prize of the American Academy in Berlin, a Lila Wallace Fellowship, and prizes from PEN and the American Academy of Arts and Letters.
He published a memoir, Misgivings (Farrar, Straus & Giroux), in 2000, which was awarded the PEN Albrand Memoir Award, and translations of Sophocles' Women of Trachis, Euripides' Bacchae, and poems of Francis Ponge, among others. He published two books of essays, Poetry and Consciousness (University of Michigan Press, 1998), and In Time: Poets, Poems, and the Rest (University of Chicago Press, 2012), and his book on Walt Whitman, On Whitman, was published by Princeton University Press in 2010. He also published several acclaimed translations, most notably Euripides' The Bacchae (Farrar Straus & Giroux, 1990), and two co-translations, Canvas by Adam Zagajewski (with Renata Gorczynski and Benjamin Ivry, Farrar Straus & Giroux, 1991) and Selected Poems by Francis Ponge (with John Montague and Margaret Guiton, Wake Forest University Press, 1994).
He taught in the Creative Writing Program at Princeton University, was a member of the American Academy of Arts and Letters, and a chancellor of the American Academy of Poets. He divided his time between Normandy, France, and Princeton, USA.
The 2012 film The Color of Time – released in the UK in 2014 under the title Forever Love – presented a semi-fictional version of his life drawing on his poems, with James Franco in the role of Williams.
Charles Kenneth Williams was born in New Jersey on 4 November 1936 and died on 20 September 2015. He is survived by his wife Catherine Mauger Williams and their son, the painter, Jed Williams; a daughter from an earlier marriage, Jessie Williams Burns; a sister, Lynn Williams; a brother, Richard; and three grandchildren.
Obituary in the New York Times:
[21 September 2015]
[19 October 2015]