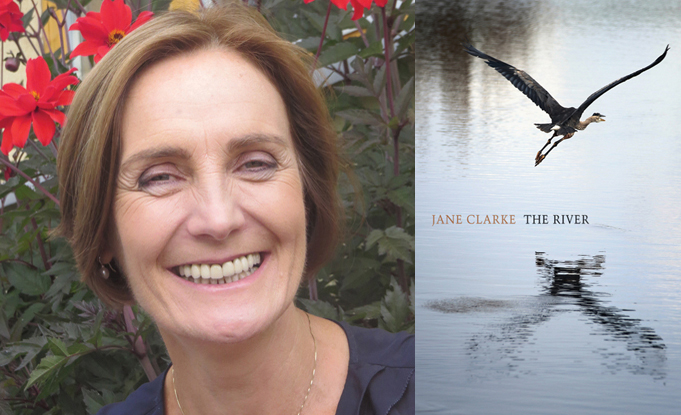 Jane Clarke on Irish Radio

Arena, RTÉ Radio 1, 'Favourite Poetry Books of the Year', Monday 14 December 2015, 7-8pm

Writer and editor Dave Lordan chose his 5 favourite Irish poetry books of 2015 on RTE Radio 1's Arena. Top of his list was Jane Clarke's debut collection The River.

'It's a stand-out collection this year. If you want a masterclass in how to write the lyric, you read Jane Clarke. It's a collection a long time in the making, ten or fifteen years in the making, and it really paid off': Dave Lordan, 5 favourite poetry books of the year, RTE Radio 1's Arena

Click here for links to Dave Lordan's Poetry Books of the Year picks, as well as links to Jane Clarke reading poems on Arena on 22 September, 8 September and 28 July, plus Arena's interview with Jane Clarke from 22 July 2015.

JANE CLARKE INTERVIEWS ON RTE RADIO 1: ARENA ON 22 JULY 2015 (see above) & THE POETRY PROGRAMME ON 7 NOVEMBER 2015

The Poetry Programme, RTÉ Radio 1, Saturday 7 November 2015, 7.30pm

A ten-minute interview with Jane Clarke ran as the first item on The Poetry Programme of 7 November. This is in addition to a short pre-publication interview they ran with Jane recorded at Listowel Writers' Week on 6 June. Jane was asked to read and talk about her poems 'Against the Flow', 'For Isobel' and 'Who owns the field?' from The River.

'Also somewhat unusual for a debut poetry collection, Jane Clarke's 'The River', published earlier this year, took the Irish poetry world by storm, managing the rare feat of topping the weekly bestseller list in at least one major Irish bookshop and winning high praise from readers and critics alike. She joins Rick to talk about her journey into poetry and to read from the new collection.'
Click here to hear Jane Clarke's interview on The Poetry Programme (first item).





[17 December 2015]