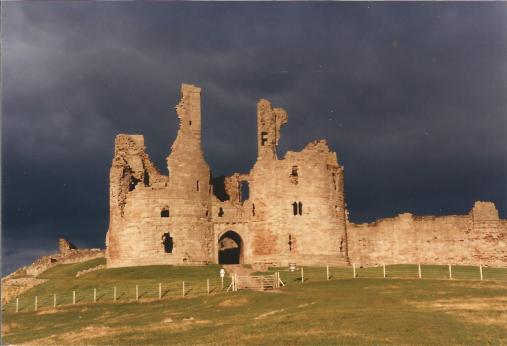 Katrina Porteous on Woman's Hour
Woman's Hour, BBC Radio 4, Wednesday 21 June 2017, 10am

'We are celebrating summer solstice, the longest day and the shortest night of the year. Radio 4 is marking the change of season with a series of poems across the day. Joining us, the Northumberland poet Katrina Porteous who reads an extract from her poem Dunstanburgh.'

Poet, historian and broadcaster Katrina Porteous read part of her poem 'Dunstanburgh' live on Woman's Hour to celebrate the summer solstice. This poem was originally written for radio, and is included in her 2014 collection Two Countries (the ebook edition of which has audio of the radio version). Katrina also spoke to Jane Garvey about the history of the castle and the village on the Northumberland coast where she lives. A longer version of the interview is included in the Woman's Hour podcast.

Click here to listen (final item, from 34.18)



Dunstanburgh Castle: A Secret as Old as the Stones, Poetry Extra, BBC Radio 4 Extra, Sunday 23 April 2017, 5pm

Katrina Porteous' beautiful radio poem recorded at Dunstanburgh Castle on the North-East coast was re-broadcast on Radio 4 Extra on 23 April, where it was introduced by Daljit Nagra, and then by Katrina herself.

This radio poem was first broadcast on BBC Radio 4 in 2004. The printed version of it is included in Katrina Porteous' 2014 collection Two Countries, which features a photo of Dunstanburgh castle on its cover.

'BBC Radio 4's Poet in Residence, Daljit Nagra revisits the BBC's radio poetry archive with 'Dunstanburgh Castle: A Secret as Old as the Stones'.
Featuring the sounds of Dunstanburgh Castle in Northumberland, recorded by poet Katrina Porteous, and drawing on local myth and memories of Scottish raids and the ideal of good lordship. Performed by Katrina Porteous, Trevor Fox and the children of Seahouses First School.'
Click here to listen. Details online, but no longer available to listen to on iPlayer.

Other radio poems by Katrina Porteous are printed in her 2014 collection Two Countries. They can be heard on the ebook with audio.
[21 June 2017]