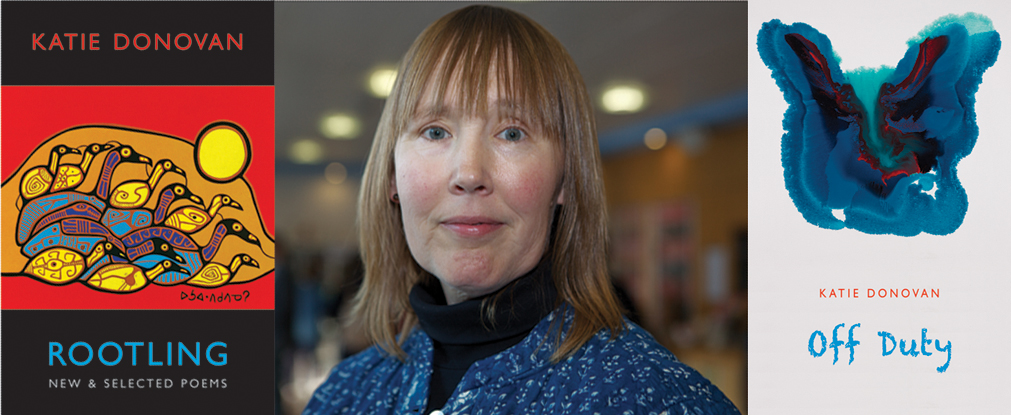 Katie Donovan wins O'Shaughnessy Poetry Award



Irish poet Katie Donovan has been awarded the prestigious O'Shaughnessy Award for Poetry.
Katie Donovan received the 21st annual Lawrence O'Shaughnessy Award for Poetry of the University of St. Thomas Center for Irish Studies in the USA. She collected her award and gave a reading from her newly-released poetry collection, Off Duty, on Friday 21 April 2017 at the University of St Thomas, St Paul, Minnesota.

The $5,000 O'Shaughnessy Award for Poetry, established in 1997, is given to a distinguished Irish poet. The award is named for Lawrence O'Shaughnessy, who taught English at St. Thomas from 1948 to 1950, formerly served on the university's board of trustees, and is the retired head of the I.A. O'Shaughnessy Foundation.

Previous recipients of the award include fellow Bloodaxe poets Louis de Paor in 2000; Frank Ormsby in 2002; Kerry Hardie in 2005 and Leanne O'Sullivan in 2011. Katie Donovan was the twenty-first recipient.

Katie Donovan commented:

"I am delighted to receive this generous Award. This kind of international recognition is invaluable to Irish poets. Previous recipients include Paula Meehan, Eavan Boland and Thomas McCarthy - and it is an honour to join the list."

Katie Donovan's powerful fifth collection Off Duty was published by in September 2016 by Bloodaxe Books, who publish all her work. Her first three collections were gathered together in her 2010 retrospective Rootling: New & Selected Poems (2010), along with a new collection Rootling.
CLICK HERE to read The University of St Thomas' news piece about Katie Donovan.
CLICK HERE for details of events with Katie Donovan.

CLICK HERE for Press & Radio Interviews with Katie Donovan about Off Duty.
[24 April 2017]