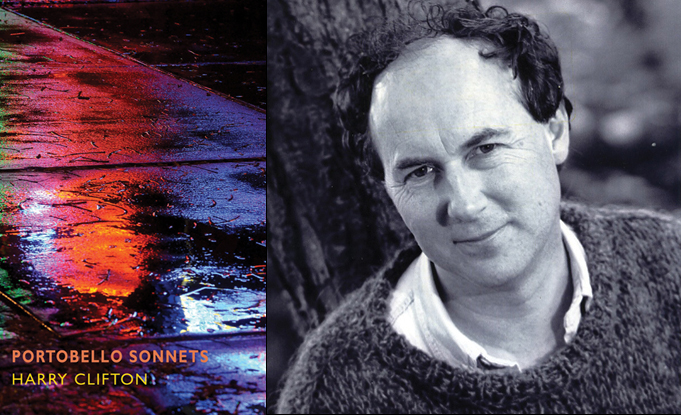 Harry Clifton Interviews
Portobello, the district in Dublin where the Irish poet Harry Clifton lives, is a microcosm of a changing, cosmopolitan Ireland. HIs new book Portobello Sonnets, written on his return from sixteen years in continental Europe, is at once a celebration of place, a coming to terms with age and a rediscovering of the universal in the local.
Arena, RTE Radio 1, Friday 17 March 2017, 7-8pm
Harry Clifton spoke to Sean Rocks about Portobello Sonnets on RTE Radio 1's Arena on St Patrick's Day. He was speaking about the area of south Dublin that inspired his new collection of poetry, Portobello Sonnets. He read and spoke about sonnets numbers 1, and 29 (For Marina, who cut my hair) and concluded by reading the final sonnet in the sequence, number 35.

Click here to listen (divided into chapters)

An interview with Harry Clifton about Portobello Sonnets is on his US publisher's website (Wake Forest published their edition in November 2016).
'Returning to Portobello "was like rebuilding an identity from the ground up': Click here to read the interview
Former Ireland Professor of Poetry Harry Clifton will be launching his new collection Portobello Sonnets at the Mountains to Sea Festival on 26 March 2017. He will be reading alongside fellow Bloodaxe poet Katie Donovan.

Click here for further information & bookings
[22 March 2017]