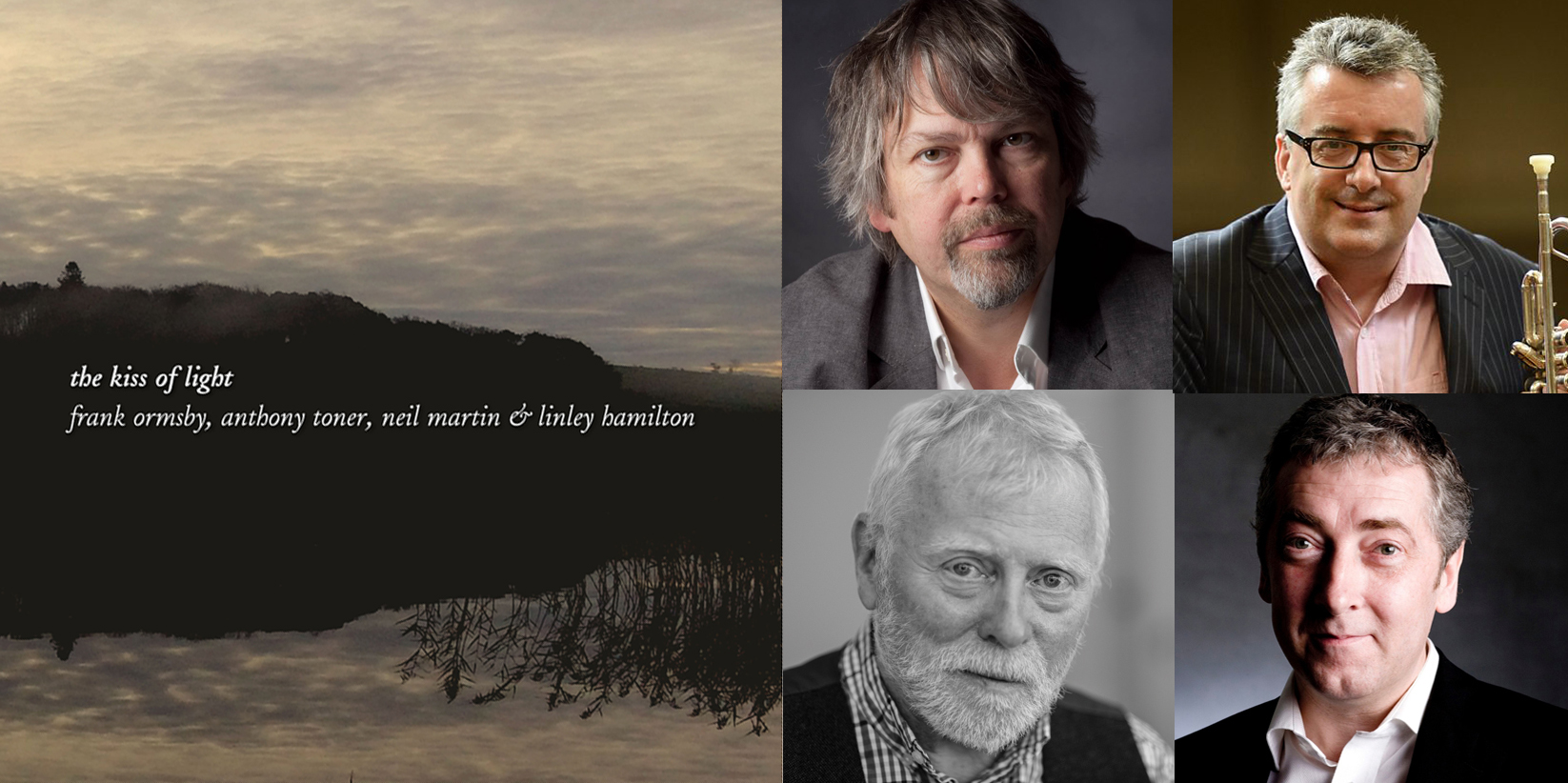 Frank Ormsby: The Kiss of Light CD
The Kiss of Light is a new album based on a collaboration between Northern Irish poet Frank Ormsby and singer/songwriter Anthony Toner. The CD was launched by Frank, Anthony and the other two musicians involved at an event at Centre Culturel Irlandais in Paris on 29 March 2018. Frank Ormsby, Anthony Toner and cellist Neil Martin gave a number of other events based around the CD in Autumn 2018.

The album features recordings of Frank Ormsby reading 11 of his own poems, with each poem followed by a short instrumental composed by Anthony Toner in response to Frank's poems, and featuring Anthony on accoustic guitar, Linley Hamilton on trumpet and Neil Martin on 'cello. The poems are taken from Frank Ormsby's two Bloodaxe titles Goat's Milk: New & Selected Poems and The Darkness of Snow.
A clip from the CD of Frank Ormsby reading 'Winter Offerings', followed by Anthony Toner's instrumental, is on YouTube here.
A short film featuring interviews with Frank Ormsby and Anthony Toner about the CD can be seen here.
Click here for details of the poems used or to buy the CD.
Frank Ormsby's retrospective Goat's Milk: New & Selected Poems, was published by Bloodaxe in 2015. His latest collection The Darkness of Snow, which includes a sequence of poems about living with Parkinson's, was published by Bloodaxe on 28 September 2017. His next collection The Rain Barrel is published in October 2019.
This is not the first time that Frank Ormsby's work has inspired music: he was the Guest of Honour at the BBC Proms in the Park at Castle Coole, Nothern Ireland on 9 September 2017. Two poems from Goat's Milk: New & Selected Poems were read by actor Adrian Dunbar accompanied by specially composed music by Graeme Stewart performed by the Ulster Orchestra and harpist Richard Allen.
[25 September 2018]