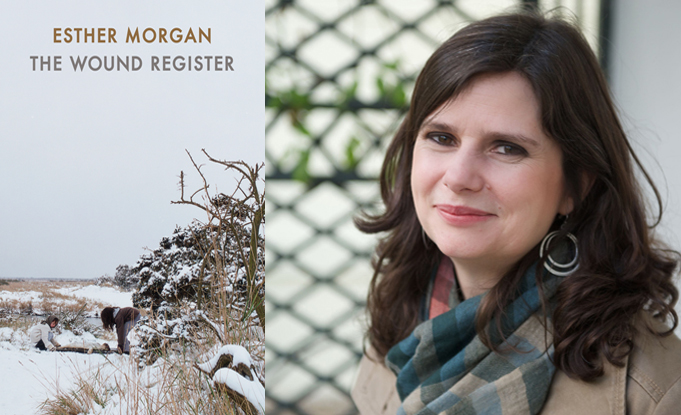 Esther Morgan shortlisted for the New Angle Prize
'A book of poems influenced by the Casualty Book of the Norfolk Regiment in the First World War – Morgan's East Anglian family history and present life as a mother is woven into the poems.' - Judges Julia Blackburn, Amanda Hodgkinson and Andrew Burton, New Angle Prize for Literature
Esther Morgan's fourth collection, The Wound Register, has been shortlisted for the 2019 New Angle Prize (for literature associated with or influenced by the region of East Anglia). The book was also shortlisted for the poetry category of the East Anglian Book Awards 2018.
Published in 2018, the centenary anniversary year of the end of the First World War, The Wound Register contains poems which address the effects of the First World War on the writer's own family following her great-grandfather's death at the Somme. The title refers to the official casualty and sickness records of those who served in the Norfolk Regiment throughout the Great War.
The £2,000 winner will be announced on 3rd July 2019. The runner-up will receive £500.
More on the New Angle Prize for Literature and the shortlisted titles is
here
.
INTERVIEW WITH ESTHER MORGAN

'If you only read one new poet this year please read her.' - Katherine Lockton on Esther Morgan in South Bank Poetry
Esther spoke to Katherine Lockton about war, motherhood and her fourth collection The Wound Register.
Click here to read the feature.
[27 March 2019]