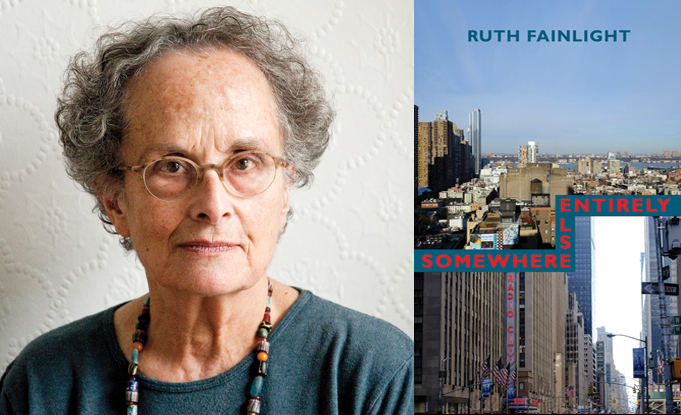 Ruth Fainlight on Radio 4
Ruth Fainlight's new collection Somewhere Else Entirely was published in November 2018, and launched at Daunt's Bookshop, Holland Park. This is her first new collection since her 2010 retrospective New & Collected Poems.


Front Row, BBC Radio 4, Tuesday 20 November 2018, 7.15pm

Ruth Fainlight was Front Row's studio guest on 20 November. She spoke to John Wilson about her new poetry collection Somewhere Else Entirely.

Ruth read her poem 'The Motorway', and they discussed her poems 'Oxygen Mask' and then 'World Events'. In the latter she writes about the trip to Devon that she had planned to make with her friend Sylvia Plath, and which never took place - the year being written about was 1963.

'Poet Ruth Fainlight talks about her new collection Somewhere Else Entirely, her first book in eight years and the first since the death of Alan Sillitoe, her husband of 50 years. Several of the works in Fainlight's collection serve as elegies to him, a meditation on mortality and memory in poetry and prose.'

Click here to listen. The programme is also downloadable as a podcast. Intro & final item, from 19:00.


[21 November 2018]