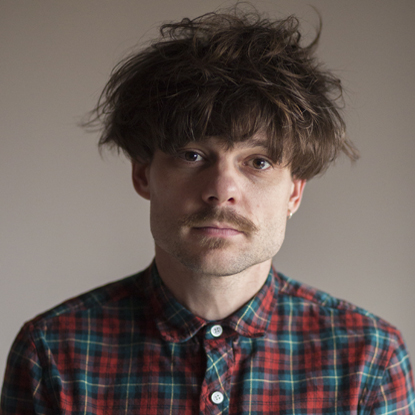 Wayne Holloway-Smith wins National Poetry Competition
Wayne Holloway-Smith has won the National Poetry Competition 2018 for his poem 'The posh mums are boxing in the square', it was announced at a ceremony in London on 27 March 2019.
The judges were Kei Miller, Kim Moore and Mark Waldron. Wayne Holloway-Smith's poem was chosen from 14,000 entries, which were read anonymously by the judges. The first prize is worth £5000. The winning poet and runners-up will be invited to read at festivals around the UK, including at the Ledbury Poetry Festival in July.
From the judges: 'It seems unfair at times that poetry, one of the chief articulators of our deepest sentiments, should be required in the same breath to avoid sentimentality. But when you see it done, as it is done so well in 'The posh mums are boxing in the square' it takes your breath away – a mother reimagined into life, risen from her bed and given boxing gloves to fight off a terrible illness. The title and the set up are so wonderfully absurd, we are led smiling into a poem that hits us in our own gut with its devastating gravitas.' - Kei Miller
Read the winning poem here.
More on the National Poetry Competition and the runners-up are here.
Listen to Wayne read the winning poem on BBC Radio London's Robert Elms show. Click here to listen (the full interview is availble as a separate 14-minute clip).
Wayne Holloway-Smith's 'the posh mums are boxing in the square' won first prize in the Poetry Society's 2018 National Poetry Competition, judged by Kei Miller, Kim Moore and Mark Waldron. The poem is reproduced with permission from The Poetry Society (www.poetrysociety.org.uk) and will be included in his second book-length collection, Love Minus Love, due from Bloodaxe in May 2020. Neil Astley filmed him reading a selection of poems from Alarum along with new poems at his home in London in April 2018.
'A vital book about working class identity' - Andrew McMillan on Alarum, his Winter Guest Selection for the Winter 2017 PBS Bulletin
Wayne Holloway-Smith's first full-length collection Alarum was published by Bloodaxe in March 2017 and was shortlisted for the Roehampton Poetry Prize 2017 and for the Seamus Heaney Centre for Poetry Prize for First Full Collection. It has been longlisted for the 2019 Michael Murphy Memorial Prize. It was a Poetry Book Society Wild Card Choice for Winter 2017. 'Short', the final poem in Alarum, won the the Poetry Society's 2016 Geoffrey Dearmer Prize for the best poem in The Poetry Review during 2016.
[20 May 2019]