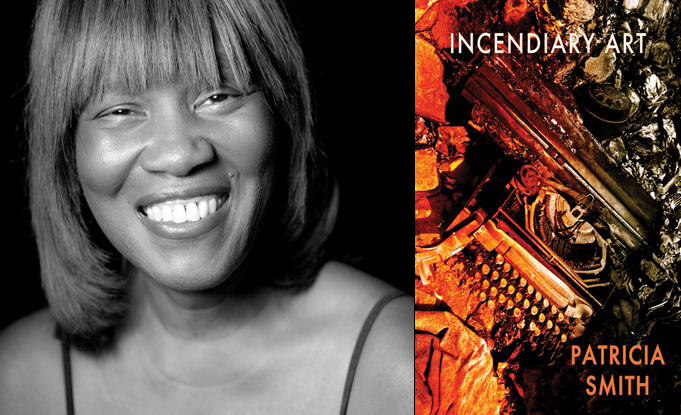 Patricia Smith on The Poetry Programme
The UK edition of Patricia Smith's multi-award-winning Incendiary Art was published by Bloodaxe on 25 April 2019 and launched at the Cúirt International Festival of Literature in Galway.
This powerful, visionary book by a leading African American poet confronts the tyranny against the black male body and the tenacious grief of the mothers of murdered African American men. Dynamic sequences, including a compelling chronicle of the devastating murder of Emmett Till, serve as a backdrop for present-day racial calamities and calls for resistance.

The Poetry Programme, RTÉ Radio 1, Sunday 2 June 2019, 7.30pm

Patricia Smith launched the UK edition of her powerful collection Incendiary Art at Cúirt International Festival of Literature on 12 April. The event with Patricia and Palestinian poet Rafeef Ziadah was recorded live at the Town Hall Theatre in Galway by The Poetry Programme, and broadcast on RTÉ Radio 1 on 2 June. Extracts from Olivia O'Leary's interview with both poets from half way through the performance was also included.

Patricia Smith read her poem 'March 3rd 2014' from Part III of Incendiary Art. At the end of the programme she also read a stunning new poem, composed during the Festival and developed with a special score by musician-in-residence, Ronan Browne, played by him on the low whistle.

Palestinian poet Rafeef Ziadah was accompanied during her performance by Lebanese-Australian guitarist Phil Monsour.

Patricia Smith features from 9.10. The world premiere of Patricia's new poem, written at Cúirt and accompanied by Ronan Brown, features from 25.15.
Click here to listen.
[04 June 2019]