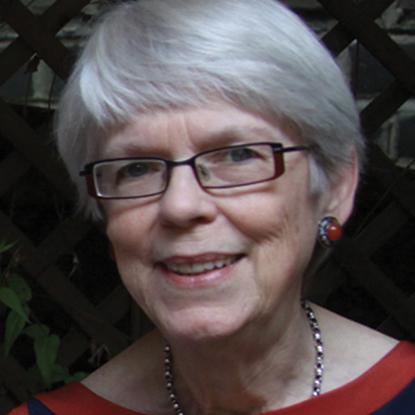 Carole Satyamurti (1939-2019)
We are very saddened by the news of Carole Satyamurti's sudden death, early in the morning on her 80th birthday..
Carole was a sociologist as well as a poet and translator. For many years she taught at the Tavistock Clinic, where her main academic interest was in the relevance of psychoanalytic ideas to an understanding of the stories people tell about themselves, whether in formal autobiography or in social encounters. She co-edited Acquainted with the Night: psychoanalysis and the poetic imagination (2003). She grew up in Kent, and lived in North America, Singapore, Uganda, and latterly London.
She came to national prominence as a writer during her late 40s in 1986 when she won the National Poetry Competition, after which she was taken up by Oxford University Press, who published three collections by her, Broken Moon (1987), Changing the Subject (1990) and Striking Distance (1994). Bloodaxe published her fourth collection, Love and Variations in 2000, followed by Stitching the Dark: New & Selected Poems (2005), which drew on the four earlier collections plus a new collection, Stitching the Dark. Her most recent collection was Countdown (2011). Two of her collections were Poetry Book Society Recommendations. Her translation, Mahabharata: A Modern Retelling (W.W. Norton, 2015), was joint winner of the inaugural Roehampton Poetry Prize.
Carole Satyamurti's poetry explores love, attachment and the fragility of personal survival, charting the tension between connected and separate lives. With an unflinching eye, she takes on complex and often painful subject-matter – cancer for instance or raising a disabled child. Many of her poems hinge on a turning-point or a place where one life touches another, bearing witness to the way we imagine – or fail to imagine – the otherness of others.
Her penultimate collection Stitching the Dark featured poems with a deeper engagement with the universal predicament of how to live in the face of mortality – of what it means to exist, and to cease existing. She chose that title for its suggestion that the act of writing – the search for the right words – is an attempt to repair, illuminate, and give form to what is unknown, fearful, perplexing. But these poems are by no means solemn. There is also wit and celebration, dark humour and a fine sense of the absurd.
The central theme of Countdown is the shifting relationship between loss and gain. It explores the varied ways in which that relationship is played out in day-to-day experience. The poems range from personal to the political, the psychological to the scientific, many addressing the human cost of war and terror, most notably in 'Memorial', written after a visit to Oradour-sur-Glane, the still desolate French village where six hundred innocent people were massacred in 1944.
Her husband Martin Wilkinson is planning a memorial event. More details of this and other tributes will be posted here when known.
Carole Satyamurti's poem 'Between the Lines' (which won the1986 National Poetry Competition and which is included in Stiching the Dark) is featured on the Poetry Society's website here alongside their tribute.
[Carole Satyamurti, born 13 August 1939, died 13 August 2019]
Carole Satyamurti reads nine poems
Carole Satyamurti reads six poems from her sequence about breast cancer, 'Changing the Subject', together with another poem, 'Sathyaji', all these from Stitching the Dark: New & Selected Poems (2005), followed by two poems from Countdown (2011), 'Life on Mir' and 'Countdown to Midnight'. Neil Astley filmed Carole Satyamurti at her home in London in March 2010.
[16 August 2019]