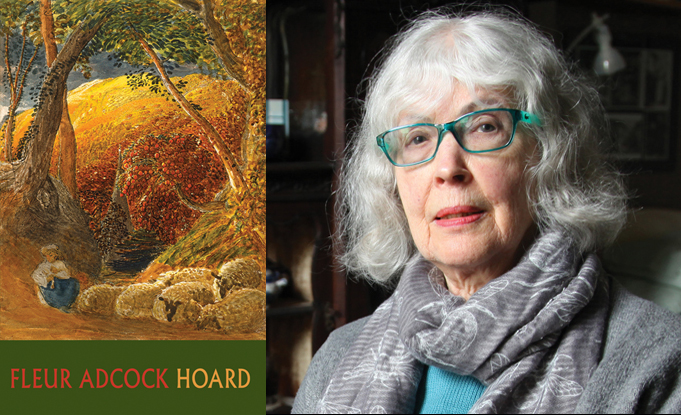 Fleur Adcock awarded New Zealand Prime Minister's Award for Literary Achievement in Poetry
Poet Fleur Adcock was awarded the New Zealand Prime Minister's Award for Literary Achievement in Poetry 2019 at a ceremony in Wellington on 14 October 2019. Prime Minister Jacinda Ardern made the presentation of this prestigious award, worth NZ$60,000 (equivalent to £30,000).
The panel making the award commended Fleur Adcock for 'the quality of her significant body of work, her critical contribution to New Zealand poetry from the 1960s, and an extraordinary career, both in New Zealand and overseas'.
Fleur Adcock was awarded the Queen's Gold Medal for Poetry in 2006 for her Bloodaxe collected Poems: 1960-2000. This retrospective was followed by four further collections: Dragon Talk (2010), Glass Wings (2013), The Land Ballot (2015), a book-length sequence about her family emigrating to New Zealand in World War I, and Hoard (2017), a Poetry Book Society Special Commendation. In 2019 Fleur published an up-dated collected with her New Zealand publisher Victoria University Press, Collected Poems: Fleur Adcock.
Born in New Zealand in 1934, Fleur Adcock spent the war years in England, returning with her family to New Zealand in 1947. She emigrated to Britain in 1963. She writes about childhood, identity, roots and rootlessness, animals and dreams. Her poised, ironic poems are remarkable for their wry wit, conversational tone and psychological insight.

Rt Hon Jacinda Ardern presents the 2019 Prime Minister's Awards for Literary Achievement. Forward to 33:55 to see Fleur Adcock presented with the Award in Poetry.
[14 January 2020]