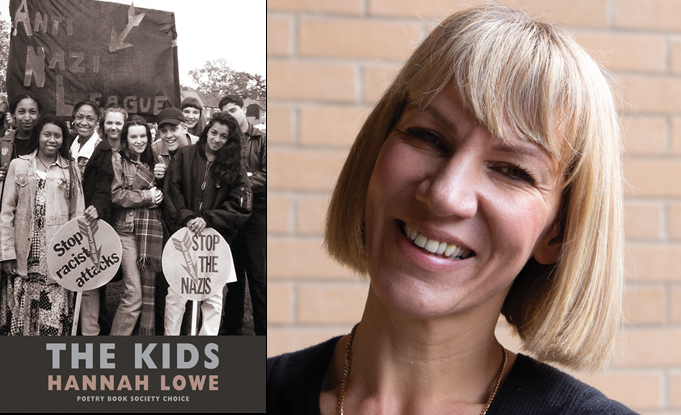 Hannah Low reads from The Kids on BBC Radio 4
'Lowe makes the sonnet exciting for our age through its urgent, its compassionate, its wonderfully humorous address of the personal and the social.' – Daljit Nagra
Hannah Lowe's third collection The Kids is forthcoming from Bloodaxe on 16 September 2021. It is the Poetry Book Society's Choice for Autumn 2021.
The book draws on Hannah Lowe's experience of teaching for a decade in an inner-city London sixth form. At the heart of this book of compassionate and energetic sonnets are 'The Kids', her students, the teenagers she nurtured. But the poems go further, meeting her own child self as she comes of age in the riotous 80s and 90s, later bearing witness to her small son learning to negotiate contemporary London.
Her previous two collections are Chick (2014), winner of the 2015 Michael Murphy Prize, and Chan (2016).

RADIO 4 APPEARANCES BY VIDYAN RAVINTHIRAN & HANNAH LOWE

On Form: The Sonnet, BBC Radio 4, Sunday 23 May 2021, 4.30pm (repeated Saturday 29 May, 11.30pm)

Vidyan Ravinthiran and Hannah Lowe contribute to this episode of Andrew McMillan's series on poetic form. Both poets were interviewed, and then read their own poems. Vidyan read 'Aubade' from his second collection The Million-petalled Flower of Being Here, a book of love sonnets to his wife. Hannah Lowe read 'The Register' and 'Sonnet for the A Level English Literature and Language Poetry Syllabus' from her forthcoming third collection The Kids (out 16 September 2021 from Bloodaxe, and a Poetry Book Society Choice).

'In this series, free verse poet Andrew McMillan meets a diverse group of contemporary British poets who are re-framing traditional techniques to write about the modern world, exploring why form is fashionable again. In today's programme, poet and academic Aviva Dautch goes back in time to unpick the history of the classic but flexible sonnet, with poems read by Juliet Stevenson. She traces the sonnet's European origins and the poetic revolution that happened once it reached the UK and became a mainstay of English poetry in a modern multicultural Britain. This year sees the publication of three books of sonnets with new takes, ranging from playful to dark, on the traditional form. We'll meet Jacqueline Saphra, author of 100 Lockdown Sonnets, as well as sonneteers Vidyan Ravinthiran and Hannah Lowe, hearing poems that travel from Limehouse canals to inner-city classrooms.'

Vidyan joined from 16:15 and Hannah at 21:30. A clip from Vidyan's interview ran in the intro.
LIsten here.
[26 May 2021]