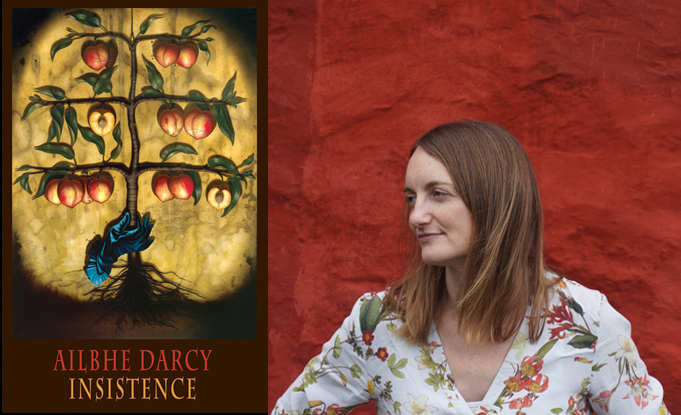 Ailbhe Darcy on Irish Radio
Cardiff-based Irish poet Ailbhe Darcy's second collection Insistence was written in the American Rust Belt, in an era of climate change and upheaval, Insistence takes stock of the parent's responsibility to her child, the poet's responsibility to the reader, and the vulnerability of the person in the face of global crisis.
Ailbhe Darcy has given launch readings in Cardiff and Dublin, with another due in Cork on 22 June. She'll be reading at Ledbury Poetry Festival on 30 June and at the John Hewitt Summer School in Northern Ireland in July. Details of her events here.
Insistence is reviewed in The Irish Times here.
Arena, RTE Radio 1, Wednesday 20 June 2018, 7-8pm

Cardiff-based Irish poet Ailbhe Darcy was interviewed on Arena live down the line from Cork on 20 June. She was talking about and reading poems from her second collection Insistence. She was in Ireland to launch the book in Dublin and Cork.

Ailbhe read her poems 'Stink' and the first of her poems entitled 'After my son was born'. Sean Rocks also asked her about her long sequence 'ALPHABET' which ends the collection, a poem prompted by Inger Christensen's book-length poem alphabet, published in translation by Bloodaxe.

'Ailbhe Darcy chats about her latest collection of poetry "Insistence", written in the American rust belt it touches upon parental responsibility, the natural world and hope in the face of climate change.'

Click here to listen.

[21 June 2018]