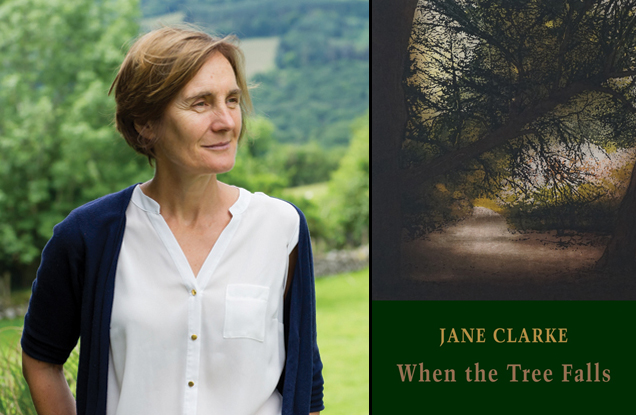 Jane Clarke Launch Readings
Jane Clarke's debut collection
The River
was published by Bloodaxe in June 2015 to great acclaim. Her second collection
When the Tree Falls
will be published by Bloodaxe in September 2019. Jane Clarke's lyrically eloquent poems bear witness to the rhythms of birth and death, celebration and mourning, endurance and regrowth. An elegiac sequence, inspired by the loss of her father, moves gracefully through this second collection.
Jane will launch her second collection in Dublin, and will be on tour in the US in October 2019. She'll be in the UK to read at Woodstock Poetry Festival in November 2019.
IRELAND
Thursday 26 September 2019, 6pm, Hodges Figgis, 56-58 Dawson Street, Dublin 2

More information will be posted in due course
here
.


Dromineer Literary Festival, 3-6 October 2019
Details to be announced in due course.
USA TOUR

Washington DC & New York, 2 October-3 November 2019
UK

Woodstock Poetry Festival, 15-17 November 2019

The Woodstock Bookshop, 23 Oxford Street, Woodstock, Oxon OX20 1TH
Poets confirmed for this year's Woodstock Poetry Festival include Niall Campbell, Vidyan Ravinthiran and Irish poet Jane Clarke.
More information will be posted here in due course.

Wednesday 20 November 2019 at 5pm, Goldsmith's, London

Jane Clarke will be reading with fellow Bloodaxe poet Maura Dooley.
Radio interviews for The River
[17 July 2019]